Category: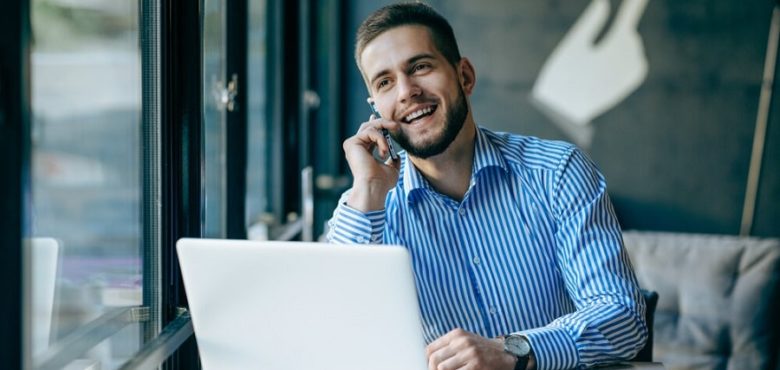 8 Apps and Ideas to Improve Your Remote Business Processes
Running a remote business has many advantages and several challenges. Perhaps you've had to go-remote due to the pandemic? Maybe you were already rocking the digital nomad lifestyle? Either way, to remain successful and grow your company, you need to invest time choosing the right strategies and tools.
Apps to Support Your Remote Business
Zoho Cliq
Zoho Cliq provides your team with many remote communication options, including voice, video, and instant messaging. Tired of sifting through threads to find the info you need? With Zoho Cliq, you can use the 'fork' feature to separate posts and turn them into private messages. Instead of attaching your files, simply drag and drop right into the chat window. Further features of Zoho Cliq include slash commands and multi-protocol support. Excellent communication is vital for remote businesses, and with Zoho Cliq you have many options.
Ceros
With Ceros content creation software, you can create engaging content with ease. What's more, you can analyze your content performance using it to identify your weaknesses and improve. Here you can design a wide variety of content for your brand from infographics to ebooks and digital magazines. Ceros makes it simple to design and share interactive content and there's no coding required! Great content marketing is one of the best ways to improve your SEO, gain new audiences, and convert leads. It's not easy to create original content in a saturated marketplace, but Ceros can help you get creative!
Buffer
Buffer is one of the most popular apps for managing social media accounts; here, you can manage all your accounts from LinkedIn to Facebook and Twitter. You can design posts, schedule, and check out valuable analytics. Buffer has plenty of useful features, including stat comparison, profile management, and RSS feeds connectivity.
As a remote business, your presence on social media is crucial. With the right strategies, you can use social platforms to boost your credibility, engage your audience, and grow your following. In 2020, live streaming is all the rage! According to Biteable, '6 out of 10 people would rather watch online videos than television'.
Jira
Jira is one of the leading project management platforms, with Jira, you can manage and delegate your tasks with ease, using the cloud. Jira offers support for both Kanban and Scrumban methodologies. You can customize the application, meaning it's simple to cater to this solution to your specific needs. One of the best things about Jira is that you can integrate the platform with 3,000+ external applications. For an agile project management system Jira is just what you need. You'll find that this tool will help you to boost the productivity of your team.
High Five
High Five is a video conferencing application, supporting business to host conferences and meetings online. You'll benefit from excellent image and sound quality, plus features that reduce any background noise. There are many great features to use, including analytics, network evaluation, screen sharing, and custom domain. It's simple to set up and self-explanatory to use.
Ideas for Remote Business Success
Virtual Receptionist
A virtual receptionist performs the role of a traditional receptionist, the main difference being that they are a remote employee. Virtual receptionists usually are hired through a third-party service, as opposed to employed directly by a business. A professional receptionist will take your business calls and messages and provide information about your company. There are many benefits to choosing an answering service for professionals:
24/7 call answering: In the modern business world, customers expect to contact you 24/7. Virtual receptionists offer an around the clock call answering service, meaning that your customers can always speak to someone, no matter what.
Improve your customer service: Virtual receptionists can improve your customer service; they'll learn about your business and deal with your clients in a highly professional manner.
Boost productivity: A professional call answering service can save you time, and when you save time, there's more room for productivity to grow!
Build Your Online Presence
As a remote business, your online presence is critically important. Social media can help you to widen your reach; you just need to post content that your audience relates to. It's wise to social media analytics tools; here, you can gain insights about your content and use it to make improvements.
Consider branching out to new platforms, not on Instagram yet? Why not give it a try? Heard that Tik Tok is the next big thing? You certainly heard, right! Building a strong online presence is about engaging with your audience; you need to provide timely responses to their comments. Over time, you should seek to build a relationship with your followers. You'll need to present your brand as human and authentic instead of just another corporation. Building your online presence is the best way to improve your marketing.
Collect Feedback
To improve your remote company, it's vital to collect customer feedback. With their opinions, you can figure out your strengths and weaknesses, and use them to your advantage. There are plenty of ways to collect customer feedback, including:
Chatbots: Chatbots can be programmed to ask your site visitors for feedback. They can collect feedback quickly, (and many more people are willing to offer opinions if it doesn't take too long)!
NPS Surveys: NPS means 'Net Promoter Score Survey.' These surveys are made up of just one question, which is designed to gain an overall picture of customer satisfaction. The question usually asks the customer how likely they are to recommend your company to a friend. The answer is given on a scale of 0-10.
Communication is of great importance to a remote business, and you should always be looking to improve your comms. Check-in regularly with your staff and provide frequent evaluations to help them reach their goals. When you're working remotely, you need to create a structured routine, to keep your productivity levels up. To plan your daily schedule, try bullet journal apps such as Trello.