Category: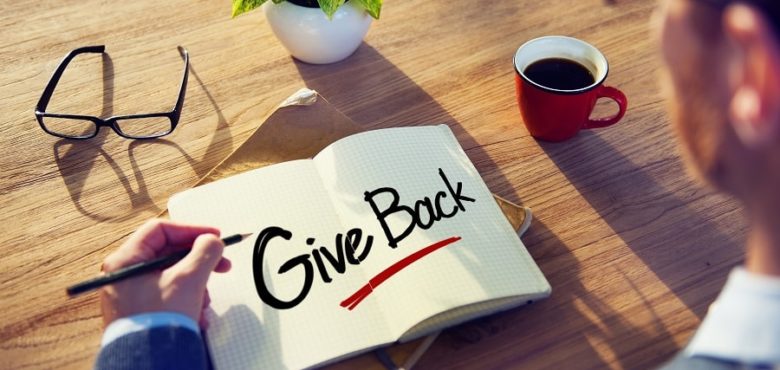 Just Because You're a Small Business Doesn't Mean You Can't Give Back
Every business wants to be in a position where it can give back to those that have helped and supported it along the way. However, too many companies feel that this isn't possible unless you are one of the world's biggest businesses, with offices in all the commercial hubs in the US, Paris, Beijing, London, and more.
This isn't always the case, though. While these multinational corporations are certainly in a better financial position to give back, small businesses can do it, too. You're not expected to throw all your monthly profits towards causes and similar issues, but you can still do something.
To the Community
Community engagement is often the cornerstone of a successful small business. You rely on those in the community to support you, use your service, buy your products. Without them, you would not have experienced the success you have so far.
To give back, consider areas and aspects of the community that seems in need. These can be charities, causes, or volunteer work that is essential for giving the city the boost it needs to improve across the board. Doing so will provide to everybody else that you are more than a business there to take their money, and instead a company dedicated to helping the community reach its potential.
To Your Staff
Much like the local community, you would not be where you are today without our staff, and this is why you need to give back to them, show recognition, and demonstrate appreciation for everything they have done.
This can include everything from sales awards that reward the top performers to offering bonuses, discounts, and even a well-earned vacation at some point. Employees like to feel they are working towards something, so giving back to them is the perfect opportunity to demonstrate that is possible. In turn, this will motivate them to push themselves further, which can only spell excellent news for your business and the success it may experience in the future.
To Your Clients
Finally, your clients and customers are something you should not forget. While they likely won't feel comfortable being showered with awards, you can still prove to them how much you appreciate them and what they have done to help your business.
Offering discounts on supplies or deals related to something they've always wanted, especially as a retail store, will help them feel valued as clients. Furthermore, feeling valued will encourage them to continue using your service, and maybe even recommend friends and family. This brand loyalty is vital for providing your business with the growth and success it needs to give back even more next year, and the year after that, and beyond.
Giving Back
Giving back is about more than merely donating a massive chunk of cash directly to any old charity, and there are many ways that you can give back to the people who have helped you get where you are today. Whether you want to give back to your local community, staff, or clients, there is something you can explore, no matter what.