Category: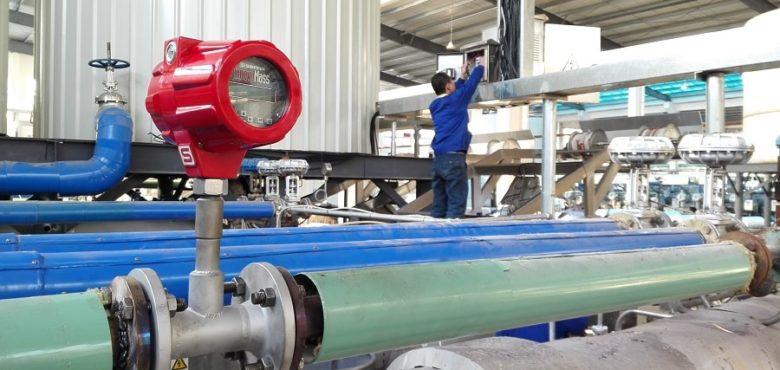 What the Heck Is a Flow Meter?
The wastewater industry has come a long way since its humble beginnings in the 1950s. Pioneering technology like the Lea Flow Recorder helped track acids and other chemical solutions in wastewater produced by chemical and metallurgical factories. Nowadays, you can see just how far this technology has come at sludge plants where a 1% inaccuracy could mean thousands of dollars in losses in a single day.
Things have come a long way since then. Not to mention, the technology has been evolving with this question in mind, "Do I need a flow meter?"
First, let's talk about what a flow meter is. A flow meter measures the flow rate of a liquid or gas. They can measure this rate linearly, non-linearly, and by mass or volume. When choosing a flow meter, you'll want to select a flow meter installation specialist who is familiar with the plant equipment, has maintenance and calibration experience, has spare parts available, and is transparent about their history of installation problems. Make sure to factor in installation when calculating your budget for a new flow meter.
There are two types of flow meters as well: ultrasonic and electromagnetic. Ultrasonic flow meters use high-frequency sound waves to assess the flow inside a pipe. If there is no movement, the frequency and fluid reflections are the same. However, the frequencies shift linearly as soon as there is movement. Electromagnetic flow meters, on the other hand, a magnetic field is transmitted into the water pipe. Faraday's Law says that any voltage generated is proportional to the liquid's flow rate. An electronic transmitter inside the flow meter processes the voltage to determine the flow rate.
How Do I Know Which Flow Meter Is Right for My Situation?
First, you'll need to assess whether your flow meter should be totalized or continuous. You'll also need to determine if you need this information remotely or locally. If the information is required remotely, should you use a shared, digital, or analog frequency? If the information is sent over a shared transmission, figure out what the necessary data-update frequency will be. After you've answered these questions, a flow meter installation specialist can evaluate your property and the flow characteristics of its process fluid. They'll also determine what piping is needed to accommodate your new flow meter. Many flowmeter providers have an evaluation form on their websites that you can fill out with all the necessary information for installing your new flow meter.
Assessing Flow Characteristics
The type of flow you have will determine what kind of flow meter will suit your needs. Qualities like temperature, conductivity, viscosity, density, allowable pressure drop, and vapor pressure at the maximum operating temperature and recorded and listed along with these qualities, interact with and influence each other. Any detailed data on safety or toxicity will also be noted. Flowmeter specialists will also look out for any bubbles or solids in the water in addition to light transparency.
Assessing Pressure and Temperature Ranges
Flowmeter specialists will also look for minimum and maximum temperature and pressure values along with standard operating values. Taking these factors into account will better help you determine the flow meter you need. Other things to consider are whether the flow can reverse if slug flow can happen (i.e., a viscous mixture of solids, liquids, and air that can clog up the pipes). Other things to look for are if the pulsation or aeration is likely, if special maintenance and cleaning precautions are necessary, if the temperature can change suddenly, and if the water always fills the pipe.
Do I Need a Flow Meter?
In theory, it's best to have a flow meter. However, there are myriad applications for myriad reasons, so it can be challenging to determine what you need without the help of a qualified flow meter installation specialist. You'll also need to consider the quality of the flow meter itself, taking into account its accuracy, flow range, operating pressure and temperature, sensor type, and repeatability. Different circumstances call for different flow meters, so be sure to assess your conditions before selecting one.
As you can see, there's a surprisingly sophisticated world flourishing in your water pipes. Who knew that a whole industry was dedicated to something as simple as the flow of water? However, as the industrial world as a whole continues to rocket forth into the future, the advancement of waste management will come to part-and-parcel. Hopefully, you learned something new about flow meters and how you can choose one at flowmeters.com that's right for you.