Category: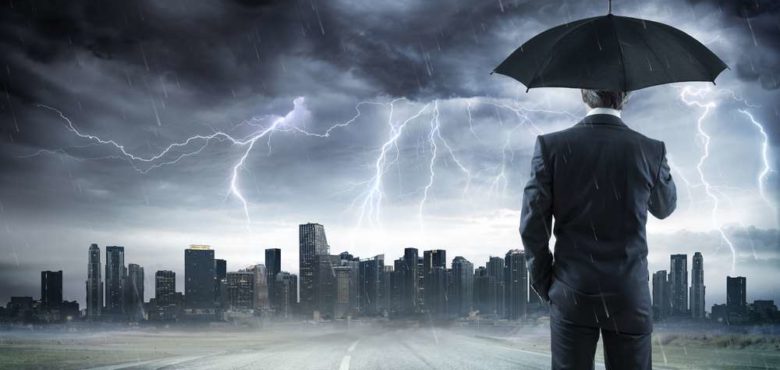 7 Great Ways to Protect Your Business From Risk
When you own a business, you'll put an extensive amount of time and effort into it. All that hard work usually leads to a decent amount of revenue. You wouldn't want all of this to go to waste. You'll need to protect your business from any risks that come up.
While that seems obvious, it's not something that many entrepreneurs pay enough attention to. It's something you'll not only need to be aware of, but put some time and effort into.
Where do you even start with this? Thankfully, you might've done some of this already without even realizing it. Even though that could be the case, you might still need to put some time and effort into it. It's worth looking at seven strategies that'll help with it.
Protect Your Business: 7 Great Strategies
1. Be Smart About New Clients
Quite a few types of businesses enter into contracts with clients. These contracts stipulate what you're giving your clients and what the cost is. Despite this making the arrangement legal, there can often be issues with it.
It's not uncommon for clients to be late with payments. Some will even try to get away with not paying their invoices at all. This is naturally a major risk to your company, and you'll need to make sure that this doesn't happen.
While there's no sure-fire way to prevent it, there are ways to minimize the risk. A contract is an obvious start. Be smart with new clients so you can figure out whether they're likely to avoid paying invoices.
2. Find an Accountant
You'll need to properly look after your finances if you want to protect your business. This can be one of the more complicated areas to look after, especially as your company grows. It's worth getting an accountant to help you with this. They'll do more than just make sure your finances are in order.
Some accountants will even give you advice about how you can improve your company's finances and mitigate any risks. You'll be in a much better position because of that, so there's no reason why you shouldn't do it. They'll be more than worth the cost, and your company will see multiple benefits.
3. Look After Data
Your company will have quite a bit of data, and more will come in every day. You'll need a comprehensive computer network to handle all of this and to actually run your business. Put a decent bit of time and effort into looking after this network and keeping it protected.
There are countless ways you can do this, like effective passwords. It's also worth getting a bit of help when you're setting up and managing your data and computer network. A cloud data architecture consultant could be well worth hiring.
While protecting your data could take a decent upfront investment, it'll be more than worth it. You shouldn't have to worry about any cyber crimes or similar threats.
4. Choose the Right Form of Business
You'll already know you'll need to choose a form of business when you're starting it. You could've already done this, but did you actually put enough time and effort into thinking about this? If you didn't, it might be worth giving it a second thought.
Different types of businesses offer different types of legal protection. Make sure you've picked the one you're most comfortable with. It'll put you in a much better position when you're running your company. If any legal trouble comes up, you shouldn't have too much to worry about.
5. Get Legal Help
Speaking of legal trouble, it's always worth having some legal help on hand for whenever you need it. You could end up needing this much more than you'd think. You'll even need it for something as seemingly minor as putting together employee contracts. It could even be better worth getting a lawyer to do it than doing it yourself.
If you don't have the funds to hire an attorney, you could use plenty of online tools to help you with this. While all of the best options cost money, they'll be more affordable than working with a lawyer. You'll get everything sorted without needing to pay too much for it.
6. Protect Your Employees
Protecting your business doesn't always mean looking after the company itself. It also means protecting your employees. You'll have to make sure they're safe when they're working. It's something you'll legally and ethically be responsible for, so it's worth doing the bare minimum.
Keep the workplace as safe as possible and get rid of any safety hazards quickly. As soon as any of these are spotted, they should be addressed. It could also be worth putting your employees through health and safety training so they know what they're doing.
The more time and effort you put into this, the better it'll be.
7. Buy Insurance
General liability insurance and worker's compensation insurance are normally legally required when you're running a business. While this protects it from multiple things, it doesn't cover everything. If you really want to protect your company, it's worth getting something a little more comprehensive.
A lot of this depends on what your business actually does. It could need several different types of insurance because of that. If employees use company vehicles, for example, you could need commercial auto insurance.
There are a few other types of insurance you might want to consider, like business interruption insurance and employee health insurance.
Protect Your Business: Wrapping Up
You'll need to protect your business if you want it to keep running and be successful. That means more than just making sure you're generating enough sales. Countless unexpected surprises could come up, and many of these could have a harmful impact on your company.
You'll need to be prepared for these if you want your business to survive. By putting the effort into the right areas, you shouldn't have much to worry about. You'll be better prepared than you'd think, so you'll have no problem getting through anything.