Category: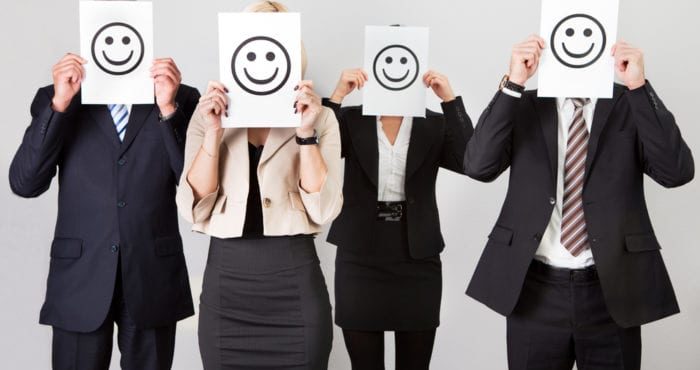 A Few Ways to Make Sure Your Employees Are Happy
Your employees are the heart of your business. They are why everything keeps running and they help the business grow and succeed. So, this is what they are very important, and it is vital to make sure they're happy, satisfied and loyal to the company. Employee engagement is the best way to tell if they are happy.
These would be things like actively recruiting people to join the company, doing what's best for the company even if it doesn't benefit them as well as helping your business grow. This is why improving employee engagement should be high on your list of things to do or to delegate to someone else to make sure it is effectively being carried out.
There are some ways you can tell if you may have an unhappy workforce. This could be things like the quality of work, complaints from clients and customers. Another factor which shows unhappy employees is if you have a high turnover of staff. This is never good and having unhappy employees is actually gonna end up costing you a lot more long-term. Rather than investing in the people you have and making sure that they're happy with the workplace, you will be spending so much more money on recruitment training and constantly replacing people. It's no way to run a business and just shows poor management and poor leadership.
One of the ways to make sure you're keeping your employees happy is by treating them as people and not numbers. Is it in please going for a particularly difficult time but it doesn't help your business don't just ignore what they're going through take an interest and see if you can help in any way because they're gonna be a much more loyal and helpful tool for you in the long term rather than looking like an employer that doesn't care and get a bad reputation. Mental health is a hot topic right now and looking after you please mental health is also very important and very talked about on a regular basis. Business is now more than ever I'll put things in place to make sure that they are contributing towards positive mental health, be able to support employees who are having issues as well as offer preventative measures like employee assistance and counselling services.
Another important thing is to make sure your employees have a nice space to get away from the office during their break times. I didn't really have any machine is it gonna cut it. They need somewhere they can feel relaxed, disconnect from the work environment and be able to recharge so they don't just have an afternoon slump and end up being less productive. Employees who don't have a sufficient break to recharge will do less work and be less productive for a whole half of the day which in turn will cost you money and time.
Something that companies have been trialling in different parts of the world is a four day work week. This is where the employees still have the same take only work four days a week. It has proven successful so far and it has shown that people have been more productive in the four days they work. This is so they can enjoy an extra day with their family and friends. It also promotes a good work-life balance.
There are little things you can do to just show you care about your employees like giving them extra holiday days so that they can enjoy life more, offering free fruit as a healthy eating incentive. Treats and perks are also a great way to keep employees happy and increase morale. You can use things like the holidays to help you, so on Easter, you can give everyone an easter egg. For Christmas, you could get them all a small present. You could also introduce something that they will be able to look forward to at work like a chippy Friday or casual Friday. This will mix up their week a bit and add some fun and enjoyment back into the workplace.
Another simple and effective thing to do is simply ask them. It is quite obvious that employees won't say bad things about their employers for fear of getting sacked but you could introduce an anonymous feedback option or a survey where they don't need to name themselves. You may get some really constructive ideas on how to improve the workplace and how to make them happy. What better way than directly from the people you are trying to help?