Category: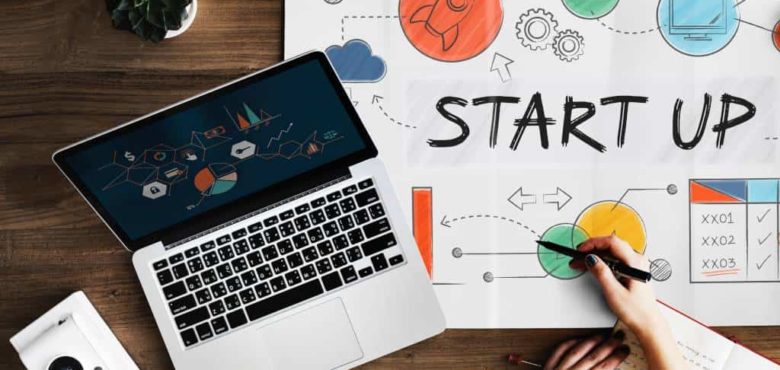 5 Foolproof Ways to Gain a Competitive Advantage as a Startup
In the startup world, it can seem like everything is a competition. However, there are many ways to gain an advantage over your competitors. So, this post will cover five foolproof strategies for gaining a competitive edge as a startup company. If you're interested in learning more about these strategies, keep reading!
Maximize Your Marketing Efforts
You can maximize your marketing efforts using various strategies, including packaging the product well to make it more eye-catching, creating an effective and exciting digital marketing campaign, and leveraging influencers as much as possible.
For example, startups in the food industry, like a spice-making company, can incorporate a customized spice packaging to stand out.
Startups can gain a competitive advantage by looking at their marketing efforts from different angles. You should consider making your product more attractive and hone in on the best strategy for reaching out to people. By taking this approach, startups are much more likely to see success with their marketing initiatives over time.
Hire a Multifaceted Team
When starting a new business, it can be easy to feel like you're all alone. It might help to think of yourself as the captain of your ship – and that means building a team equally committed to your brand's vision. Hiring people with different backgrounds will give your startup an edge over others in your industry.
For example, if you're trying to grow your customer base quickly and develop a community around your brand, hiring someone with experience in marketing might be worthwhile. They can help generate ideas that will get people talking about what you do – which means more consumers signing up for the product or service! In addition, hiring different employees with different specialties will give you and your startup a competitive edge.
Incentivize a Referral Program
Offering incentives to refer new customers is one way for a startup company to gain an edge over the competition. Whether you want to reward referrals with a cash bonus, points or coupons, there are many ways to incentivize customer referrals. You may also consider what incentives your competitors are offering and adjust your approach accordingly.
The best way to incentivize referrals is by offering a reward that your customers value. For example, if you run an e-commerce shop selling baseball gear, consider giving coupons for free products as a referral bonus. However, if you're in the service business, such as health care or financial services, cash rewards are usually more effective than points or coupons.
Market to a Small but Definite Audience, Then Expand
When you begin developing a product, your market audience is usually small and well-defined. You can either expand the scope of this company or keep it as is. If you plan on expanding the scope of your business, you need to define how you will accomplish this.
The first option is to build something that appeals to a larger market but focuses less on one specific product or service. For example, if your current company provides great benefits for students and teachers at the local school district, instead of just expanding there, make it so individuals can benefit from these services as well. This will allow you to increase your audience and reach new customers at the same time.
Another option is to begin by targeting a small market then continue growing from there. For example, if your company creates video games, instead of reaching out to everyone who plays them, focus on a specific group of gamers with a niche genre. This way, you will have an extremely loyal customer base and can expand from there.
Be a Flexible Business
There are many ways to gain a competitive advantage as a startup. One way is being flexible in your business model by incorporating new ideas and tools when the situation requires it. For example, if you have an e-commerce website that sells groceries online, then update your inventory and supply chain systems to include other products instead of setting up brick-and-mortar grocery stores as other competitors do.
This way of thinking doesn't just apply in the startup world either – small businesses can also benefit from this. For example, if your business is an accounting firm that works exclusively on tax returns, consider expanding into other areas of finance, such as giving financial advice.
Conclusion
In conclusion, there are many ways to gain a competitive edge over larger competitors. But, first, startups must build on their strengths and minimize weaknesses to compete with the big guys. By doing so, startups can position themselves for greater success as they grow into mature businesses.