Category: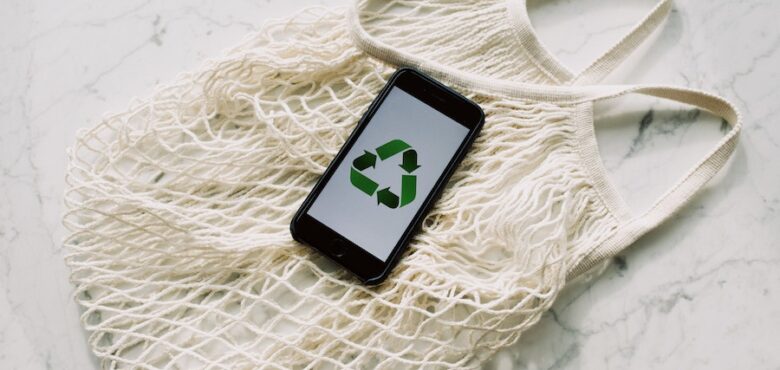 7 Ways to Encourage Your Employees to Recycle
Climate change has become a major topic recently, and many businesses are embracing the change to become greener with a small carbon footprint. Recycling in the workplace encourages sustainability and can lead to cost savings. Many workplaces now have access to recycling programs to reduce the amount of waste sent to landfills. Recycling can also help create a more positive workplace culture. You may take the steps below to encourage your employees to recycle. 
Educate your employees about recycling
Recycling can decrease the amount of waste sent to landfills and reduce the resources needed to produce new materials. It would help if you educated your employees about the significance of recycling and how it can make a difference in the environment. It is essential to discuss the different types of materials you can recycle and their benefits. Also, provide clear instructions on properly recycling items, such as sorting them into correct bins or containers. Remember to explain to your employees why it is their responsibility to help reduce the amount of waste sent to landfills. This way, they can easily align with your efforts to make recycling a part of your organization's culture.
Set up recycling bins in your office
Setting up recycling bins in your office is an easy and effective way to reduce waste and promote sustainability. Placing recycling bins alongside traditional ones makes it easier for employees to properly dispose of recyclable materials. Make sure to clearly label the bins and provide information on what materials can be recycled so that you can inform everyone in the office. Also, it is important to regularly empty the recycling bins, so they are not overflowing and to ensure that recyclable materials are not being thrown away.
Provide financial incentives
Financial incentives are an effective way to encourage employees to recycle in the workplace. By offering incentives like discounts, gift cards, or vouchers, employers can provide staff with extra motivation to recycle. You could also offer rewards for employees who reach certain recycling goals or for those who take part in special recycling initiatives. By providing financial incentives for recycling, you can encourage employees to be more mindful of their environmental impact and to make an effort to reduce, reuse and recycle.
Make recycling part of the job
Recycling should be an integral part of any job, making it essential for employers to establish and promote a workplace recycling and waste reduction system. This step could involve providing employees with the necessary resources to properly recycle, such as recycling bins, labels, and other materials. Making resources that facilitate recycling readily available can also encourage sustainability in your business. For instance, you may invest in advanced technology like the ProtoCycler+ to reuse waste and invent materials in the office. By making recycling part of the job, you can create a culture of sustainability and help the environment. Fortunately, resources like ReDeTec provide sustainable tools that enable businesses to get greener and achieve their waste and recycling goals. 
Recycling events in the workplace are a great way to educate employees on the importance of reducing, reusing, and recycling. Hosting such events in the workplace can be as simple as setting up bins for paper, plastic, and other materials in the office or providing employees with reusable containers for their drinks. Hosting an event to discuss the benefits of recycling and how to properly recycle items can ensure that employees are aware of the environmental impacts of their waste.
Measure recycling progress 
You can track recycling progress in the workplace through a few different methods. Tracking the number of recyclable materials collected in the workplace can indicate how well the recycling program works. It can also tell how much money you have saved by recycling and show the overall financial benefit of the program and its environmental impact. Monitoring employee engagement in the program can show how much buy-in you have from the staff. You can use this to gauge success and change the program when needed.
Leading by example is a necessary part of encouraging your employees to recycle. If you demonstrate that recycling is important to you and your organization, your employees will be more likely to follow suit. Point out when you are recycling and encourage your colleagues to do the same. Ensure everyone knows about the recycling bins and how to properly sort materials. Showing your employees that you are committed to recycling will help them see its value and make it a part of their daily routine.
While there are several strategies to make your firm more sustainable, the above are a few things you can do to encourage your staff to get the ball rolling. You may also explore the internet for more ways to reduce waste, recycle and make your business more sustainable.