Category: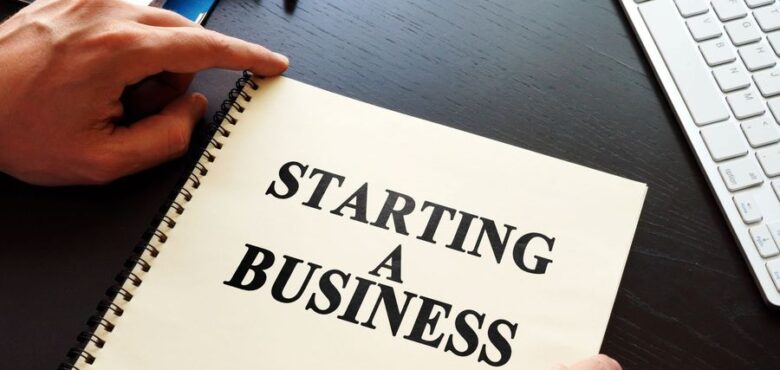 Considering All Aspects of Starting a Business
Over the past couple of years, increasing numbers of people have started to consider setting up and running their own business. This isn't all too surprising. The coronavirus and Covid-19 pandemic has made us all completely reconsider our jobs, our career paths and our working lives in general.
Many people lost their jobs, as their companies collapsed, and have been deciding what next steps to take to keep an income coming in. Others have been made redundant so that their companies can recoup losses and keep operating. Some people have been furloughed long enough to reconsider their role and have found that they want to do something else.
One thing is for sure though, and that's that many people have decided that the career path that's right for them is setting up their own business. This comes with perks. You take control of your work. You decide what you sell, who you work with, what hours you work, where you work from and more. But it also comes with a lot of hard work and responsibility. There are countless areas to consider when setting up. Here are a few that you need to be aware of and prepared to take care of.
Research
When you start up your own business, you're going to find yourself doing a whole lot of research in the lead up. Research will allow you to determine whether your products or services are likely to be a success and whether your target demographic are likely to be interested in them – well, interested enough to actually spend their money. Sure, you can take care of some of the research yourself to start with. But eventually, it's best to use market research agencies. They'll have plenty of people from your target demographic already on their books and willing to engage with research that's relevant to them. The agency will then take care of this work, conducting research into whatever you want – consumers and their behaviour, what people want, what they are willing to pay for it and more. This could be completed through surveys, questionnaires, focus groups, seminars and more.
Registration
You're going to have to register your company. This will help to make sure that your personal finances and assets are separate from your business'. By registering your business with Companies House, you will separate yourself and your business as legal entities. If your business ever does experience financial trouble, your personal assets or finances won't be affected.
Recruitment
When you first start out, it's likely that you'll handle most of the work yourself. This is understandable. It keeps costs low and allows you to maintain control over your business during its formative stages. But eventually, you're going to have to accept help. No single person can run a major operation like a successful business. Instead, you're going to have to share out work so that everything can get done in good time. It also means recruiting individuals with different skill sets to you, to make sure that your business has everything it needs to succeed. The first step to finding the right people for the job is advertising your vacant positions. If you have a traditional brick and mortar store, you can simply put up a sign in the window. However, the best approach is to get online and advertise on popular job websites and job boards. Alternatively, you can use a recruitment agency who will find candidates for you. Make sure to make the job role and responsibilities clear, as well as specifying a salary, so that people can make informed decisions as to whether to apply for your role or not. This can save your time and theirs.
Outsourcing
You may find that some work doesn't require a full time employee. Instead, it's an occasional task that only comes up once in a while. This is where outsourcing can come in useful. Outsourcing is a commonly used business practice that involves your business distributing services or job functions to a third party. This third party will complete the work for you, for an agreed fee. You don't need to employ the person who completes the work, which comes with benefits. You don't have to supply contracted hours or other employee benefits, such as sick pay, annual leave or more. Countless tasks can be outsourced, whether that's web development, product photography, manufacturing, accounting or anything else. Make sure to use reliable services and to maintain a good relationship with the agency or individual, should you need their services again in the future.
Compliance
If you're going to recruit staff, you're going to have to make sure that you comply with a host of employment rules, as well as workplace safety standards. Health and safety covers all sorts of areas, from making sure that you are providing staff with the right PPC to fire safety to premises liability. Focusing on health and safety can help to reduce injury or illness in the workplace, maximise productivity and help prevent you from being hit with court cases and compensation claims.
Flexibility
You're going to have to be flexible when it comes to running a business. Times and conditions can change, as well as consumers' expectations and wishes. To experience consistent success, your business needs to consistently change and adapt to meet the market's needs. This means being flexible and accepting change within your business, its structure and its operations, as and when necessary. Being stuck in your ways can actually cause problems. So, be willing to learn and evolve.
Believe it or not, these are just a few areas that you're bound to face when it comes to setting up and running a business of your own. It may seem like a lot to take in at first, but as you progress, many of these areas will simply become habit and routine. Hopefully, some of the information above will help you to keep on the right track and make the biggest success of your company as you possibly can!