Category: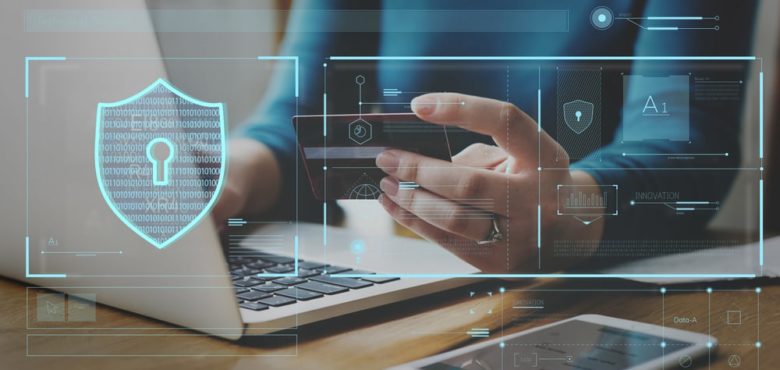 Who Can See Your Data? Simple Ways to Stay Secure
Data leaks, Identity fraud, and security breaches are incredibly common in our ever-increasing digital society. With more and more people opting to work remotely across the country each year, privacy is becoming even harder to monitor than ever before, with many choosing to set up their offices in cafes, bars, coffee shops and even purpose-built hot desks.
Whatever the data being handled, its important that is is kept securely, as these out of office working environments can be a big data protection risk- particularly when working 'on the go'. As a reasonably new concept to have grown over recent years, it is important to read more into the risks of data theft from remote workers.
Here are a few things to consider.
Be Aware of 'Shoulder Surfers'
'Shoulder surfing' is when people look over or even photograph the data displayed on a screen. It is a real risk when working outside of the office, in particular when working with on-screen confidential data. This could look like a person sitting next to you in a coffee shop taking a look at your open emails, or somebody looking over your proposals on the way into the office on the train. With the increasing ease of accessing data, It is incredibly important to practice methods of keeping personal information for yourself or clients' safe.
Protecting Data on the Move
Here are some simple, yet helpful ways for remote workers to ensure their privacy when working on the go:
Protect your screen: Use a blackout privacy filter on the screen, when working in public environments. This will keep data safe from shoulder surfers and ensures that only you can see your screen when sitting head-on.
Keep Your Devices With You: Don't leave any of the technology used to store and look at data unattended. Not only does this risk loss of equipment, but also loss of data if they are stolen. If working in a coffee shop, bar, or other public places- make sure to take the equipment with you when leaving the desk. Password protect each device for extra safety.
Hide Sensitive Documents: Physical copies of data should not be given to the wrong hands. Make sure that any papers with data on are kept securely in a folder, and that it is with you at all times- check for any documents that may have been left behind before leaving a place.
Don't keep data for longer than needed: Anything no longer needed should be destroyed using a paper shredder. Documents with confidential data should never be thrown away in general waste. People set out to steal people's data will often raid the garbage of places they know there could be personal data.
It is now more important than ever for remote workers and businesses who manage remote workers to re-establish the wast in which they work outside of a business building. Though working remotely offers staff and businesses further flexibility when it comes to working patterns, 'shoulder surfing' adds an increased risk of data theft.
Don't get caught out.