Category: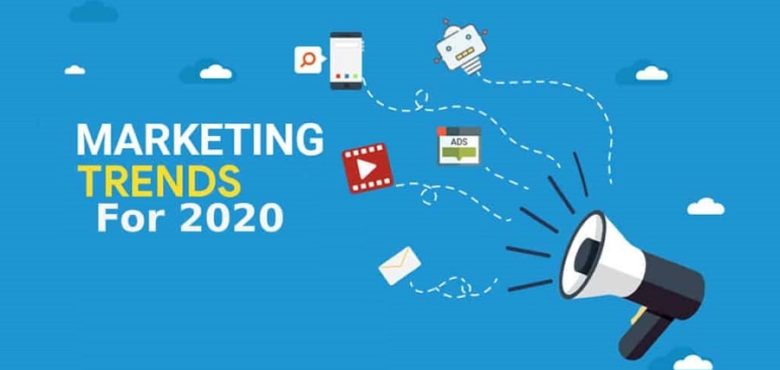 Top Marketing Tips for 2020
Whatever size your company is, or even if you're working on a freelance basis from home, you're going to need to find unique methods of marketing. In the present day, an online ad just isn't going to cut it. You need to think of innovative and different ways to see your product or service. Well, read on for the best ways you can push your brand in 2020.
#1: Video Marketing
With Facebook and other social media sites offering automated play on advertising videos, it's definitely worth thinking about having a high-quality video out there to promote yourself. Remember, lots of people view online videos without sound, so make sure your video is bold, eye catching and doesn't rely too heavily on audio. Instead, what about using captions as a way of telling your story? Think about working with professionals and looking into video production companies. Although it might seem like an extravagance, your customers are savvy and a poorly-made video will turn more people off your brand than an excellent one will bring in.
2#: Look into Your Data
Facebook Audience Insights is one of the most useful tools for a business this social media platform offers. It allows you to look into the key information about your customers and people who like your page. You can set and adjust the various filters so, for example you could research people who like your page or people who are going to a particular event you're hosting. Both of these options will allow you to generate information about the people engaging with your page. You can learn where they're from, what languages they speak and their top other Page likes in different categories. This last option is particularly useful if you're looking into your competition. Either way, more insight into your followers will allow you to post more appropriate content and therefore generate a larger customer base. Win win.
#3: Utlize Your Social Media
Not just for relentless selling, social media is a hugely beneficial tool for marketing. Nobody likes a stream of adverts and promotions, so make sure you're posting a variety of content that your followers can engage with. This might be articles from other sources, links to pages that you like or even a review of your favorite movie that week. You can also have things you run on a weekly basis e.g. 'Meet the Team Monday.' People like to know that there's a face behind the product so introduce yourself! You can also run competitions to get more followers and raise awareness of your product or service. How about a competition which involves followers tagging a friend who would love your product? That way you're doubling the traffic coming to your Page without putting in all the legwork yourself.
Social media and online content are the chief ways businesses have to advertise nowadays. Increasing your followers and social media presence is the key way to boost your business and drive home your advertising message for the product or service you're selling. Take the initiative in 2020 and be bold and different with your advertising campaigns.