Category: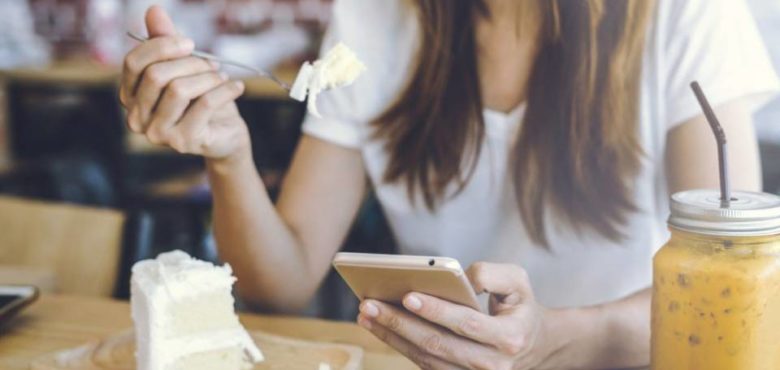 Get up on Apps
Setting up your website was and continues to be a major part of your business strategy. It's the first place your customers see when they find you and acts as the shop front for your product or services.
Keeping track on your analytics, refreshing content and making sure the customer usability of the site is functioning as it should, is a full time business itself but what other tricks might you be missing when it comes to technology that customers love?
In this article, we're taking a look at apps; how to create them and if they're right for your business. If you're not convinced or unsure where to start, take a look at our guide to building apps before making your mind up.
App: What Are They Good For?
If you own a smartphone they you already know the answer to this and the answer is that they are good for absolutely everything. Need to check your energy bills, go to the app, keep up with your child's school notices, go to the app, do your banking, go to the app. There really isn't much in the way of daily tasks that there isn't an app for and love them or hate them, they're not going anywhere.
In fact statistics from this year show that Apple's App Store has some 1.8 million apps ready to be downloaded by users and app development continues apace. Google Play tops the bill with almost double the amount of Apple.
Why do we prefer them over traditional websites? The answer is because they behave better on our phones and we use our phones for anything but phoning. With this in mind, how are you going to access the power of the app?
App Building
This is clearly not something you can just pick up and start. Building apps is a deliberate and involved process, check out https://www.intellectsoft.net/blog/ios-app-development-process/ for more information.
You'll need to call on the expertise of a professional to make this happen for you but first, in much the same way you built your website from the ground up, you'll have to do similar with the app.
What are the main functions your app is going to offer? Is to lead to direct sales, allow customers to book a time for your services or something completely different. Unlike a website the app should very clearly perform two or three functions very well. While users expect to have less with an app, what is there should give them everything they need to complete their transactions.
The Testing Phase
Once your app has gone through the initial design phase, it's important to leave plenty of time to fully test your app as vigorously as you can and amongst a wider group as you can. Don't scrimp on this as any faults found now will save you considerable time and energy later down the line. You'll want to test the app out on a variety of different mobile phone models as well a tablets.
Hit Launch
Then you're ready to hit go and start getting your app out there. You'll want to launch it as widely as possible, through your website and advertised through your various marketing activities.
This is really only the start of your app's life. As you'll know from using them yourself, you'll need to keep apps regularly updated and be prepared to have your developers send out bug fixes and ongoing maintenance updates.
Make sure to take regular stock of how the app is performing, noting customer reviews and making sure you use it regularly to see first hand how it continues to function.
When you're running your own business and you want to take it up and onto the next level, think about new technology. Having your own app might seem something that other businesses have but in this inter-connected, on the move society, apps are in high demand and that demand isn't going anywhere.
Instead, spend some time thinking about what your app could do for you and more importantly, for your customers. Speed the process up with quick payments, help you customers get what they need faster and on the move.
Test every last detail and make sure you're not overlooking any obvious faults before you let it loose and up on Google Play or the Apple App store.
Find a developer who captures your vision and you'll have an app that ticks all the right boxes when it comes to taking your business to the next level.