Category: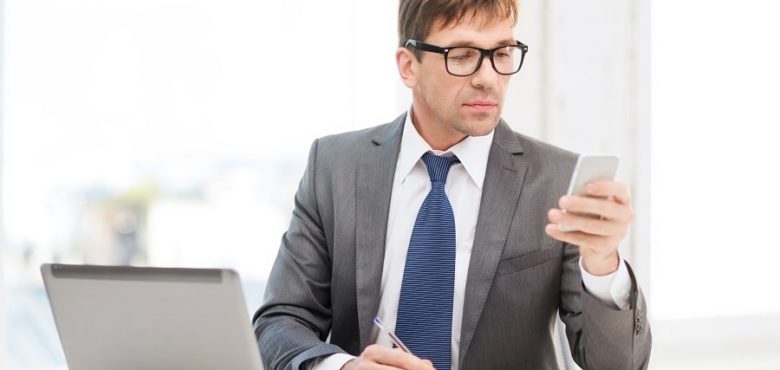 Tired of Having Your Work Interrupted by Phone Calls?
If the phone is constantly ringing, it's usually a sign that business is doing well. However, answering the phone can start to become a nuisance if you're continuously being disrupted from other tasks.
While you can simply ignore phone calls, you could risk missing out on important customer calls or urgent information (not all callers will leave answer machine messages). For this reason, it's important to find other ways of reducing phone call interruptions.
Hire a Receptionist
One way to reduce interruptions caused by phone calls could be to delegate the role of answering the phone to a receptionist. This allows you to get on with core duties without having to worry about answering the phone. Any important information can then be relayed to you.
You may be able to delegate other admin duties to this receptionist if solely answering the phone isn't enough to keep them occupied.
Outsource a Phone Answering Company
Another option could be to outsource a company to answer your phone calls. This could be cheaper than hiring an in-house receptionist, plus some companies may be able to offer a 24 hour service.
Because you'll be outsourcing a remote company, they may still have to ring you to update you on important information.
Create a FAQs Page on Your Site
A web page dedicated to FAQs (frequently asked questions) could reduce the amount of general enquiries that you receive. It's likely many of your callers will find your number while visiting your website – by answering a few general enquiries for them on your site, they may not have a need to ring you.
In some cases, you may even be able to direct people to entire pages on information on topics rather than explaining these topics over the phone. This could save you time spent on the phone.
Encourage Other Forms of Contact
There may be other less invasive ways in which you can encourage people to get hold of you in order to reduce phone calls. This could include emails or texts. You may even be able to use digital process automation software to create digital forms that allow people to sign up to your services or file complaints digitally – this could prevent people have to call you up for these reasons. On top of this, you could consider offering live online progress reports so that customers don't feel the need to call you up to see how things are doing.
Not all alternative forms of contact may be as convenient. For instance, IM chat boxes may save you having to answer the phone, but you may still be obliged to answer queries quickly.
Answer Calls Hands-Free
If your work doesn't require too much concentration but you still need to use your hands, you may be able to find a way of accepting calls hands-free so that you can still get on with tasks while answering calls. Using a headset or Bluetooth and answering phone calls via voice command could allow you to keep your hands free to carry out other tasks like typing or manual labour. It's a technology that's worth looking into.