Category: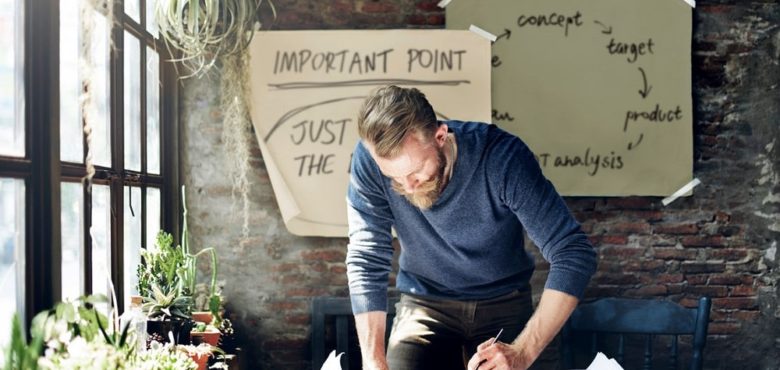 5 Things Your New Business Shouldn't Be Without
When you first go into business for yourself, it can feel quite overwhelming. And that's only natural. Because the idea of starting a business is quite a big deal. No matter how skilled and experienced you are, or how ready you feel, when it comes down to getting started, you can let your worries hold you back. But instead of letting your fear get to you, you should really aim to get up and running in the best way possible. To do that, you need to make sure that you have all of the right marketing tactics in place. But sometimes, you're not really sure where to begin. So let's consider five of the things that you need to be working on when you're running a new business.
#1: Social Media
When you started, you probably secured some social media handles for your business. And that's a good step. But you definitely need to do more than just 'be' on social. Having a presence is important, but it's way more important to be engaging on social media. So this means that you're going to pick a platform, master it, really engage with your audience on it, start gaining traction, then move on to the next. As you're really getting into a rhythm on each platform, you should find that it pays off.
#2: Email Marketing
Next, there's email marketing. This is something that not many people start at the beginning – when really, that's the best time to start building up a list. You should also look into email validation to help you strengthen your campaigns. Data is important here, and if yours isn't valid or complete, your hard work may be for nothing. Also test out different content ideas and use your analytics to guide you in the right direction.
#3: Search Marketing
Then, you need to hear on over to search and work on gaining a good ranking. Search marketing can be something newbies avoid because they feel like they don't know enough about it. But it can be a game changer. So read up and start testing ideas today.
#4: A Blog
It's also a smart idea to set up a blog for your business. Not only can this boost your SEO, but it gives you content to share on social media. It's a great way to start engaging with your audience and showcase who you are as a business.
#5: A Content Strategy
Finally, you're going to want to make sure that you have a clear idea of what you're doing with your content. It can be really difficult to get any kind of results with your marketing if you don't have a plan. So sit down and start to think about what you can do with your content. From your social media to your blog, work out what kind of content is going to work and start to experiment. With video, voice, infographics, imagery, and more – by trying different ideas, you should find that marketing your new business seems easy.