Category: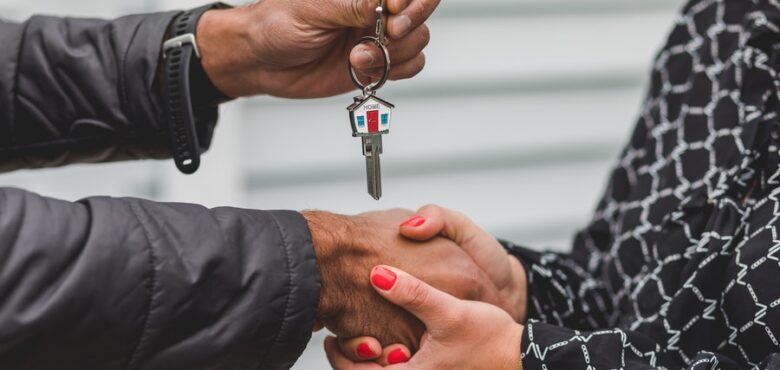 5 Techniques Realtors Use to Sell a Property
Are you in the process of saving money to purchase your first home? Most prospective buyers admit saving for a few years before they are ready to make a deposit and apply for a mortgage. It is fair to say that one of the costlier mistakes you can make while saving money is not making the most of government schemes that can make your money go further. Being careful with your spending habits is an excellent strategy, but it isn't enough to reach your desired amount in a short time. On the other hand, saving schemes and home purchase help that support first-time buyers can be a game-changer. 
But how are you going to find your dream property? Most realtors use newsletters, filter-based searches on their websites, and customised notifications to showcase their latest properties. However, if you are looking for something special, check for real estate agencies that go above and beyond to promote new homes. 
#1: Drone photography
Drone use in real estate offers a new perspective on the property. Some agencies add pictures taken from the air to show the house in situ. Popular drone services, such as Sold by Air in the US, are revolutionising the real estate market. 
#2: Virtual staging
Unlike physical staging, which requires moving furniture and decorative elements inside the room, a virtual staging approach can help realtors promote the same property to different audience groups. This brief virtual staging in depth guide explains how it's done. Typically, agencies rely on virtual staging to enhance photos and successfully showcase the same home to different demographics. 
#3: Video walkthrough
Walkthrough videos have grown in popularity during the pandemic, ensuring potential buyers could still visit properties while self-isolating. But there are many other advantages to filmed property tours. Potential buyers can share the video with close friends and loved ones for advice. Additionally, the video walkthrough can also become a reference for your price offer and even mortgage application. 
#4: Paid social media promotion
Ultimately, social media platforms such as Instagram or TikTok are transforming property shopping. While it doesn't mean potential buyers don't have to make an appointment for a guided tour, the content uploaded on social media can already create a buzz. For first-time buyers, it can be helpful to follow selected realtors online so you can find out more about their latest properties. 
Promotional and sponsored content is also more likely to appear in y our feed if you are already engaging with the right people. 
#5: Experiential marketing events
Experiential marketing is the art of designing an event that will act as a marketing activity for the property. Typically, when it comes to real estate agents, the best experiential strategies include free workshops on a specific date, free tours of the area, buffets and meetings for Q&As at one of their properties, etc. Realtors often use this strategy to engage with their audience in a real-world situation. It is particularly helpful for first-time buyers who can gain a lot of tips and knowledge during these interactions.
Are you still looking up real estate agencies on Google Maps to sign up for their newsletters? It's time to work with realtors who embrace modern promotion practices. These agencies are more likely to sell properties fast and therefore, they are more likely to be trusted by sellers. So, don't waste your time waiting for your dream home.