Category: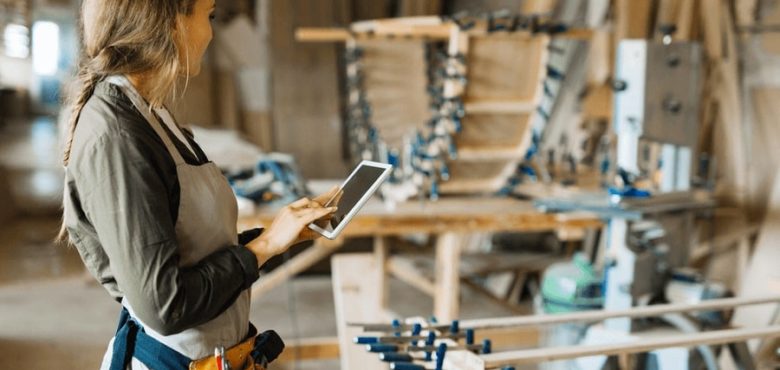 How to Take Your Tradesman's Business to Success (5 Unmissable Tips)
The tradesman industry in the UK is one of the main pillars of the country's economy, and yet there is a whopping shortage of qualified, experienced tradesmen. If you have cultivated your skills and knowledge over time, and you have now decided to open your own tradesman business, there is unlimited potential for your business to explore.
Nonetheless, opening a tradesman business and leading it towards success can be a daunting and challenging task, especially because this project often represents a significant financial investment for a skilled tradesman. In the sections below, you can learn how to secure your investment and make the most of your business endeavour.
Create Meaningful Relationships With Your Customers
It has never been more important for customers to feel an emotional connection with a brand or company. For tradesmen and small-business owners, this is even more crucial! Indeed, you will need to deal directly with your customers, understand what they are after, and provide them with a professional and efficient service.
While you should be focusing on income and revenue, don't forget the importance of cultivating meaningful relationships with your clients.
Showcase Your Portfolio and Market Your Business
The large majority of people, when looking for a tradesman to hire, will seek the opinion and recommendations of family members and trusted friends. While this might represent a significant source of income for your business, you should not overlook the importance of showcasing your portfolio and marketing your business.
There are plenty of affordable options to do so, including having a solid website where your customers can find all the necessary information and social media pages where you can show your work and personality to your audience.
Have a Tailored Insurance Policy (and a Plan B!)
All businesses need a basic insurance plan that includes general and product liability. However, every business is unique, and you should always look for an insurance policy that is designed specifically for your business's assets, tasks, and operations. For example, you should collaborate with experienced tradesman insurance specialists who can help you better understand the nature of your business and how to protect it from various threats.
Don't Stop Learning and Improving
As a tradesman, you are selling your knowledge and skills. Just like most other industries, the tradesmen sector is constantly in evolution and development. Indeed, as new technologies become available, you can find new tools and techniques to make your work more efficient, streamlined, and precise.
When working as a sole trader, it can be difficult to keep up with the latest developments. Therefore, you need to make an effort to keep yourself up to date, qualified, and fully-trained to deliver the highest-quality results.
Network, Network, Network!
Networking is essential for entrepreneurs in all industries. However, if you are a sole trader, creating a network around you can represent the safety net you need to overcome professional and economic challenges. Aside from networking with your clients and suppliers, consider creating a relationship of respect and support with your other competitors – you never know when you will need their help!