Category: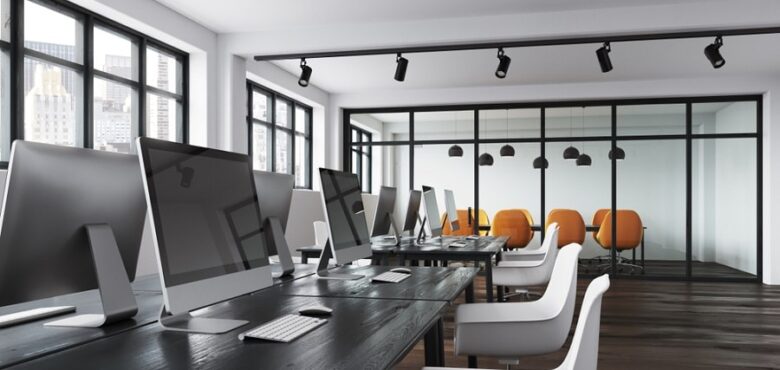 Make Your Office Look Good With These Tips
For many people, their office is their second home. If you are running an office and you expect people to work there with you, you should make the effort for it to look good and be as comfortable as possible. Your office should be temperature controlled, clean and it should be inviting. You don't want people dreading going to work for you because you have peeling wallpaper, sticky floors and a broken HVAC.
Your office should make you feel the way that your home does. It should make you feel productive and peaceful, with plenty of natural light. You should be paying out for a commercial cleaning company to come and ensure that it's 100% clean – especially after the COVID pandemic. The office is a place packed with people together for hours on end and a good cleaning company is going to ensure hygiene is still a factor when you walk back in the next day. If you want your office to look good, here are the tips you need.
Bring a Little Bit of Home to Your Workplace
Tell your employees to do the same, but one of the best ways to make an office look good is to bring something in from home. Let people decorate their desks with personal effects and think about 'home decor' with everything from lighting to interiors. You don't want bright strip lights that blind people and make them look pale – so why not ensure that you have softer lighting in some areas and have drapery instead of walls dividing the space?
Rethink Lighting
Natural light is always going to be the best option for your office but there will be times you need to have brighter, better lighting in the office so people can see what they're doing. Don't go for the fluorescent options, though, as you can bet that these will be potentially too bright! You could even have a chandelier in the waiting area.
Offer Seating Options
In the waiting areas of the business that are different from the standard office desks. You want to have benches or couches for people to wait on and you want these to be as comfortable as possible. Impressions matter, and people need comfort when they are sitting down to work. Ask what your employees need the most – they'll be sure to tell you!
Invest in the Best Decorators
You want your office space to feel warm and inviting and that means choosing a color scheme that's open, fun and something for everyone to enjoy. You can even add a touch of artwork from time to time through the office to splash color across the space.
Make It Cleaner
Hiring the right commercial cleaning company is the smartest thing that you can do. You could also erect sanitizing stations and bleach wipes at every desk so that you can allow your employees to wipe up after themselves when they want to. If you ensure that people feel like you're looking after the workplace, they will do the same.