Category: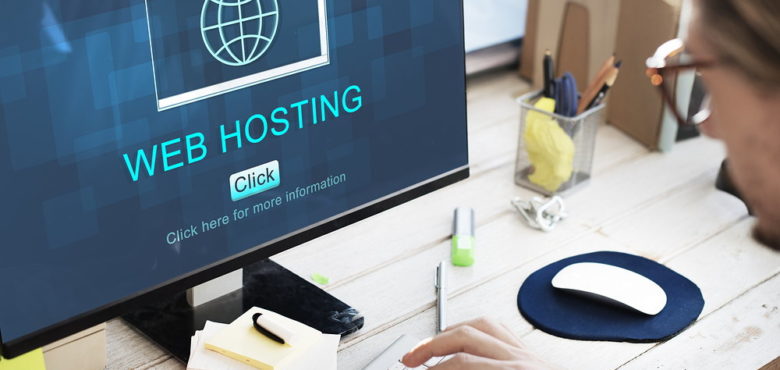 A Super Quick Guide to Web Hosting for Your Business
So you're ready to build your business website and things seem to be going smoothly until someone asks you where you're going to host it. The concept of website hosting is often new to many entrepreneurs and as a result, they end up using whichever hosting provider is recommended to them by their website designer or website provider, but in order to ensure you can make an informed decision, and not one influenced by someone else's opinion, you need to understand a little about the basics of web hosting, which we aim to cover in this post.
What Is Website Hosting?
Paying for web hosting means paying someone for use of their server, in which you will house the files for your website. It may be helpful to think of servers like website hotels, and just like hotels the services that they can offer vary significantly.
Key Terms You May Need to Learn
A lot of IT jargon is used on web hosting platforms and it can be easy to feel a little overwhelmed, so here are some key terms that you may want to get your head around.
Server – A server is basically a computer that is constantly connected to the internet and whose job it is to house applications and websites that need to remain online constantly.
Domain Names – The domain name for your website is what you would type into your browser for example http://yournamehere.com
TLD's – TLD stands for Top Level Domain and is simply the suffix you want to have at the end of your domain name, such as .com, .org etc.
Bandwidth – One of the key variables between servers is their bandwidth, which is essentially how much data they allow you to send and receive.
Different Types of Web Hosting
There are a number of different types of web hosting and most providers offer several of them in their 'hosting plans'. Which hosting plan you choose will depend on what you need from your web-server, how much traffic you expect your site to have and whether you want the ability to customize your server or not. Here are the key types of hosting plans:
Dedicated Servers
A dedicated server plan is the most expensive type of plan as it gives you the server all to yourself. Only very large businesses or those who have an extremely high-performance website need to consider this option.
Shared Servers
Shared servers, on the other hand, are a much cheaper option, as multiple companies or people rent space on the same server, cutting costs.
Virtual Private Servers
Virtual private servers, (VPS), are a middle ground between shared and dedicated servers. A VPS gives you the privacy and control of a dedicated server, but as it is virtual it comes at a much lower cost, closer to that or a shared server. A cheap VPS is a great alternative to dedicated servers for those who are new to web hosting.
In Conclusion
Website hosting doesn't need to be as complicated as many people think and is often only seen as scary due to IT jargon that puts a lot of people off. Therefore, to conclude, take a look at key terms before researching plans to help you understand what it is you are paying for, then, unless you are building a huge website with very specific needs, take a look at shared or VPS hosting plans, which will more than adequately meet most businesses needs.