Category: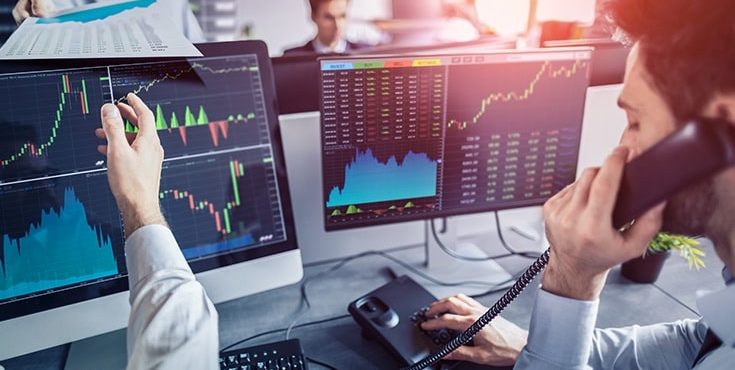 Want to Succeed in Stock Trading? Watch Out for These Errors
The past several months have brought about significant financial difficulty. The world of stock trading has held up in a period where most people have been extra-cautious about their finances. The stock market has witnessed impressive growth, especially in the first part of the year. However, like any other investment opportunity, making the wrong moves in trading comes with significant financial consequences.
So, are you thinking about trying your hands at trading for the first time? Here are some mistakes you should avoid.
Poor or Lack of Preparation
Trading stocks is not a walk in the park, as it requires a lot of attention to detail, discipline, and diligence. It also involves a lot of research and precision, things that may take some time to muster. Any person hoping to invest in trading should be ready to do the needed research and preparation. Thankfully, learning the rudiments of trading should not be much of a problem, especially when you can find several online platforms to help you learn everything you need to know. You can take advantage of FX Globe reviews to read feedback left by traders past and present to help you develop the trading skills you need.
Failing to Cut Losses
Another mistake many newbies make is failing to identify and cut their losses. Most first-timers may hope that a trade gone the wrong direction may change its course. As a result, they usually fail to exit at a price already determined by their trading plan, leading to significant losses. To avoid this, it is essential to know when to cut your losses at a predetermined price without hesitating.
Using Complicated Investment Tactics When Beginning
In many cases, even an experienced investor can have a hard time managing complicated trade cycles. You'll think that a newbie investor will want to play it safe instead of trying to use complex investment tactics while standing on wobbling knees. You will be surprised by how many first-timers make this common mistake. So, unless you've gathered enough knowledge about your trading platform and the market, it is best to stick to simple trade tactics.
Letting Your Emotions Get the Best of You
The financial market is almost an endless struggle between the bears and the bulls. Aside from the various highs and lows you can expect, many investors also have to contend with the emotional side, the heart, and gut feeling, even against logic. Unfortunately, this constant struggle between the heart and mind leads many rookie investors to make avoidable trading mistakes. No matter what your heart tells you about the stock market, your best bet is to stick with what the numbers say.
Investing in Small Caps
You might also want to avoid investing in small-cap companies, as they usually offer rare great returns. In most cases, the volatile nature of small caps industry prices can cause significant financial losses.
These mistakes can cause you to lose money, making it imperative to avoid them. Hopefully, these tips will help you invest wisely.