Category: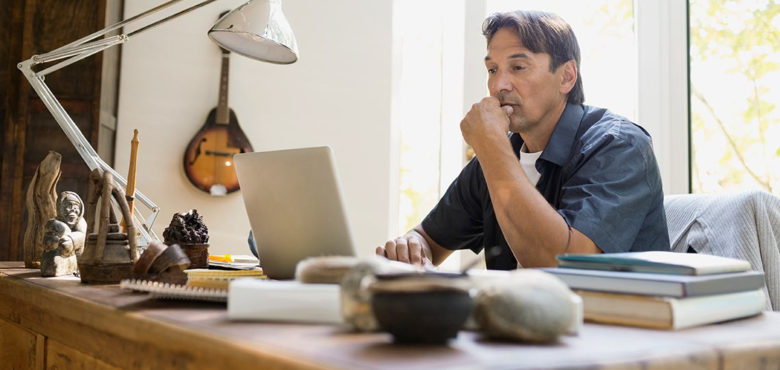 Why Home-Based Stockbrokers Should Use a VPN
VPNs have been growing in popularity over the past few years in a wide range of industries. While there are a significant amount of benefits of VPNs for many professions, they can be especially useful for the likes of stockbrokers. This is because much of the technology and features that make up a VPN can be something that stockbrokers may benefit from the most. This is especially true when it comes to TorGuard and many other high-quality services. However, before we get into how they can help you, we should first look at what a VPN is.
What Is a VPN?
Essentially, a Virtual Private Network is a group of computers, or a network, for individuals or companies to get access to network resources when they're not physically on the same Local Area Network (LAN). However, in contrast to many other public networks, this private network will have a certain degree of security to ensure only the appropriate people can have access to it. With that in mind, it can also be used as a method for securing and encrypting your Internet connection as well as all the files that will be sent to and fro. With that in mind, one of the main function of a VPN is to secure your computer's Internet connection to guarantee that all of the data you're sending and receiving is protected and encrypted.
Why Stockbrokers Should Use a VPN
Enhanced Security
Every business wants to keep their information and data as secure as possible, and this is just as true when it comes to stockbrokers and other freelancers or SMEs. However, the rise of the online world has also meant that hacks have become increasingly more common. For stockbrokers, if these hacks were to be successful then it could do a significant amount of damage to their reputation and livelihoods. This is especially true when you factor in the sensitive and oftentimes confidential material that many stockbrokers may deal with.
Protecting your computer network from outside threats can be a necessity. With that in mind, a VPN can offer a significant amount of security for your network at an affordable cost. Not only does a VPN keep your information private, but it also ensures that the majority of hack attempts are kept at pay. You'll be able to ensure that all of the files and communications you have can be kept safe and secure.
Bypass Filters
Because of the nature of the profession, the majority of stockbrokers need to keep abreast of global information. However, this can often be difficult as many websites are hidden behind geographic walls. Because of that, stockbrokers in one region may be able to access the information while others won't. However, a VPN can be one of the most effective and easiest ways around this as the service masks your geographic locations and can switch your IP address with the click of a button.
With that in mind, if you can't access the information you need because of your location, a VPN can be the most affordable way of doing so. It can often be one of the most vital tools that a stockbroker can have.
Remote Access
When it comes to home-based employees, giving them secure access to files and other details through the Internet can be a bit of an issue because of security reasons. As we've already mentioned above, however, a VPN can have a substantial impact on your network's security. The majority of people will be able to connect to their network from anywhere with ease. For stockbrokers, in particular, it means that they'll be able to connect to the networks they need to from anywhere in the world so that they can do their jobs properly.
Each of the benefits of a VPN mentioned above can be used perfectly for a stockbroker, regardless of where they're based. The majority of this is because a substantial amount of the files and communications that a stockbroker will be sending and receiving can include a large amount of sensitive or confidential information. Keeping both your computer and your network can end up being vital. With that in mind, a VPN can end up being one of the best and easiest ways of doing so.