Category: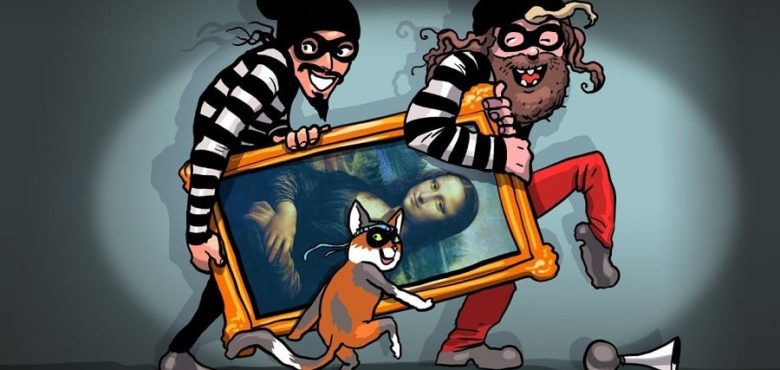 Stolen Artwork – What to Do!
If your art has been stolen, or you are thinking about purchasing a piece of art and want to be sure it has not come from dubious origins, you need to use a stolen art database. In this post, I will reveal what to look out for when choosing the best one.
The first thing you need to do is make sure the company providing the art loss register is credible. Do a bit of research online to see what people have had to say. You want someone with a glowing reputation in the industry. Aside from this, you need to make sure that the database is currently being used by a lot of people and that it features a large number of artwork. If there are hardly any pieces of art being posted on the database, there is a high chance that the art you are searching for could be stolen yet it has simply not been posted on the database in question. If you are attempting to recover art yourself, a small database is also ill-advised, as it indicates that the service is not popular, and thus it's unlikely that dealers, collectors and such like, are using the database to discover whether the piece they are considering buying has been stolen. Last but not least, when searching for the best stolen art database, it is advisable to look for a register that contains more than just the primary details of the artwork. You want something that includes as much detail as possible.
Mistakes Made When Trying to Recover Artwork
If your artwork has been stolen or gone missing, you need to act in the correct manner to give yourself the greatest chance of recovering it. Keeping that in mind, read on to discover mistakes that have been made by others when it comes to art recovery, so that you can avoid making them.
One of the biggest business mistakes people make is waiting too long to sign up with an art loss register. These databases are designed so that people like you can input details about their missing or stolen artwork. Thus, when a dealer, collector or auction house conducts background checks on any artwork they are offered, they will be able to see whether it has been reported as missing or stolen. If someone is offered your artwork, they will see that it has been reported, and they will take the vital steps to report the individual trying to sell it and to ensure the art is returned to you. If you wait too long to sign up, the piece of art could be sold before the details are logged onto the database.
Another step si not taking the efforts to report any suspicious activity or you feel you have found someone who is trying to sell copies of your artwork. You can report Amazon infringement and there are similar channels for any other eCommerce platforms you use.
Aside from this, failing to do enough research about the art recovery group is another mistake. You need to make sure the recovery specialists are held in high regard and that they have a good reputation in the industry. You should also never simply choose a database because it is the cheapest. You need to ensure that a good service is provided, that lots of collectors, dealers and such like use it, and that it will deliver results.