Category: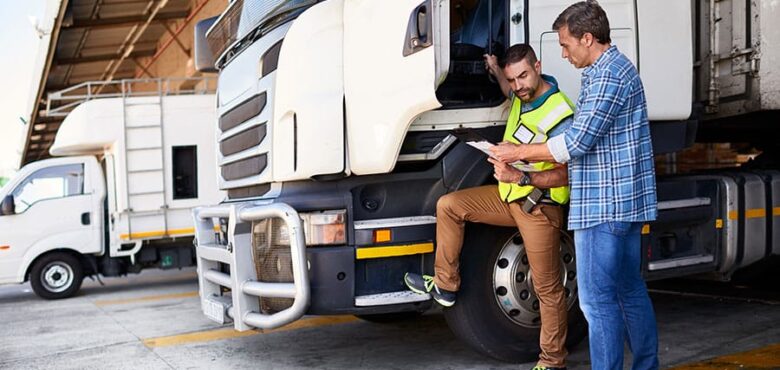 Want to Protect Your Business? Start By Protecting Your Drivers
Business vehicles are some of the most expensive assets you can have. If your business depends on a fleet of cars to run operations, keeping your drivers safe is of utmost priority. Protecting your drivers means empowering them with knowledge and tools to keep them away from work-related injuries on the road. To protect your business, you can start by enhancing safety for your drivers in the following ways.
Stay Connected
Regardless of the number of vehicles, a business owner needs to stay connected to the drivers to foster a safe, productive, and positive work environment. Drivers go through different struggles on the roads; the only way to understand this is by riding along with them sometimes. This way, you discover their challenges based on the number of driving hours, distractions, unsafe maintenance, and hectic routes. Hold regular meetings with your drivers to communicate policies, conduct reviews, give feedback, and reward their work.
Conduct Regular Vehicle Maintenance
Routine maintenance of vehicles is vital in protecting your drivers and your business. If your business vehicles travel for long distances, ensure you follow a strict schedule with your mechanic to enhance performance, reduce costs, and boost longevity. Have a trusted mechanic look at your engine for cleaning or any leakages, change the battery if necessary, rotate tires, and repair brakes and headlights. Keep accurate records of maintenance for purposes of insurance.
Get Insurance
Work-related accidents involving business vehicles are frequent; check with Insurance Octopus for the best options if the car experiences any damage or the driver becomes injured. Ensure that the insurance you choose can cover the worst possibility if it occurs because business vehicles have different insurance than those for personal use. Yearly, even if you have insurance, shop around to determine if other available options are more affordable and give you, the vehicle, and your driver better coverage.
Provide Training and a Safe Driving Schedule
Telling drivers to be safe when working is one thing; to enhance this, you have to create a safe schedule. Optimize their routes using routing software and provide them with essential tools to get them from one point to another. One way to ensure your drivers are safe on the road, whether new or old on the job, is by providing them with regular training. Training ensures that your drivers are aware of the best road practices, skills, and policies. Although conducting fresh training isn't easy, monthly check-ins are essential for safety.
Invest in Safety Features
The latest vehicle models come with digital tech features that enhance safety. If your business vehicles are the traditional models, consider investing in tech like 360-degree view, GPS tracking, auto emergency braking, blind stop detection, and electronic stability control. Ensure that airbags work, safety belts are in good condition, and wheels have maximum traction control.
Bottom Line
Maintaining your vehicles is vital to their performance and safety, and in the same way, your drivers need protection while at work. They are the face of your business and a reflection of your brand. Protect your business by providing regular safety and accident training to your drivers, stay connected with them, and get insurance. Also, invest in safety features and conduct routine maintenance for your business vehicles.