Category: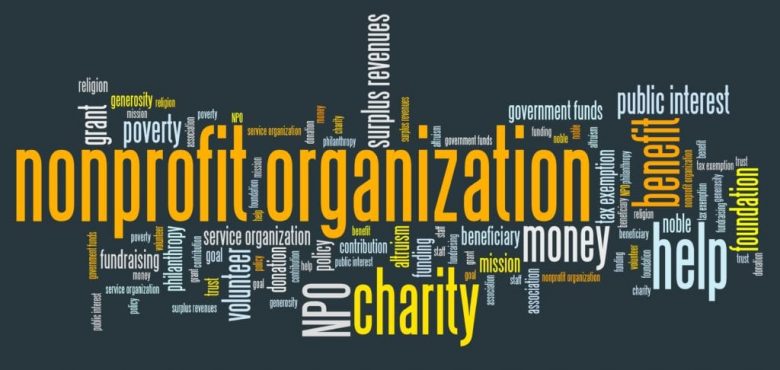 Making a Business of Bettering the World: Benefits of a Nonprofit
Benefits of starting a nonprofit range from the incredible satisfaction you'll get from helping people/animals/the planet to tax exemptions. Contrary to a popular belief, running a nonprofit doesn't mean that you have to go without. These organizations pay salaries like any other business. The US Department of Labor report shows that the people working in the sector get the average salary of $46,000 a year. The size of your salary will be determined by your skills and ability to turn your own nonprofit into a successful business that will provide a good boost to the cause it works for.
5 Top Benefits of Starting a Nonprofit Today
1. Tax Benefits
Legal nonprofit organizations are exempt from taxes, including the revenue tax. This means that you can use all the money your organization receives to do most good. Bear in mind that such breaks come with close monitoring from the IRS (Internal Revenue Service).
Not only do you need to prove that your new business meets the requirements of 501(c)(3) IRS code. You also need to constantly show that the majority of the money you make goes to fund the causes your organization supports.
2. Ease of Setting Up
One of the main benefits of starting a nonprofit is that you don't have to possess any specialist skills to do this. What you need is a passion for your cause, a good plan, a website, and a ton of appropriate paperwork.
The plan and guide for the necessary paperwork you can get from the National Council of Nonprofits. Once the legal part is done, you should make website with WordPress. Then you can start actively promoting your nonprofit to raise awareness of both the organization and your cause.
3. Limited Liability
A nonprofit is a legal entity that has very little connection to its actual 'owner'. This is because 'working for the cause' is considered to be above regular 'working for money'.
You are not personally liable for the debts of your nonprofit. However, this only works while the organization incurred debts by fulfilling its direct purpose. Nonprofits are monitored closely to ensure there are no machinations from the unsavory.
4. Helping People/Animals/The Planet
Of all the benefits of starting a nonprofit the most important one is the only reason that should matter. The purpose of the organization's existence is to help. Whether you create a nonprofit that will help the homeless or sick, take care of abandoned animals, or clean the oceans from plastic, the goal is to serve some noble cause.
In essence, creating a nonprofit is using the power of business to drive funding to the places where it's most needed.
If there is an issue that you believe deserves attention and you want to dedicate your life to this cause, starting a nonprofit is a great way to make a difference. If you succeed, the organization can become your legacy.
5. Grant Eligibility
Funding a nonprofit is both the hardest and the easiest part of operating this kind of organization. On one hand, you can obtain money from a variety of sources. This includes grants offered by governments, corporations, and various organizations.
You can also get money from donations, private investors, and fundraising events. Any business venture, such as renting properties, selling merchandise, or investing is also a legitimate source of funding for a nonprofit. So long as you use the money you get to meet your operational costs and support your cause.