Category: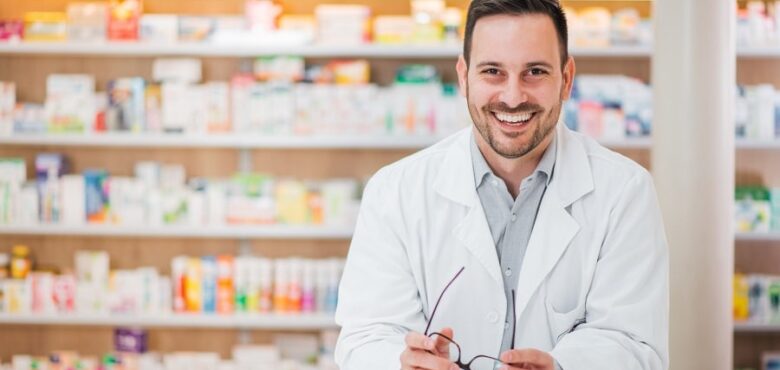 What It Takes to Set Up Your Private Pharmacy
Building your own independent venture can be rewarding in a lot of ways, and this is certainly true in the world of healthcare as it is in other industries. If you're looking to operate an independent pharmacy, then setting up your own can be faster than trying to buy an existing one.
It's a project that takes a lot of work, and we won't be able to cover absolutely everything you need to do, but here are some of the keys to making sure that you're good to open.
Getting Your License
As with many businesses, you need to acquire a license before you're able to own or operate a pharmacy business. The specifics of getting a pharmacy license can change from state to state, so you have to make sure you check what the criteria are where you're planning to open. Aside from the necessity of being a registered pharmacist, this can include documentation that you have everything in place that you need to be able to operate the business, and that you're working within the expected standards of pharmacy practices, as well as legislative requirements. Applying for a license does tend to come with a fee, as well, which needs to be considered and factored into your budget with all the other operating costs.
The Funding
A pharmacy can be an expensive business to run, to make an understatement. As such, you want to ensure that you have all the cash that you need in place to get it up and running with the expectation that you will not immediately be making revenue. To that end, you need to find your way of getting funding. This might mean taking a business loan from the bank, seeking investors, or looking for one of the healthcare funding grants that are out there. Either way, you need to be prepared for the application, which can include a detailed plan of how you're going to operate your business, which we'll cover next.
The Business Plan
In order to get funding and to make sure that you're making decisions with the right priorities, you should ensure that you have a plan that details how your business is going to run. This can include which business structure you're going to run with, how you're going to build strong relationships with practices in your area (which you should start to do before you think about running a pharmacy), and how you're going to source new and repeat customers. Offering the right services is important as well. This can include not just OTC sales and dispensary services for local practices, but things like clinical intervention and other services that can improve the overall quality of care for customers and patients through partnered GPs.
The Property
You're going to need a place to run your pharmacy from, of course. In fact, you might need the property ready to go in order to get your license in the first place, in some states. There are rules on the location of your pharmacy that you should get to grips with, as well. Aside from making sure that your location works in terms of being the right size and being accessible for your supply chain, you have to make sure that you're also following the existing regulations on where you situate it. Of course, the commercial realities of where you open up and how that affects your customer's ability to visit the pharmacy should play a role, too.
The Equipment
Of course, you need to invest carefully in the equipment that keeps your pharmacy running, as well. Aside from traditional retail equipment, like the point of sale systems, you need to consider essentials like your medical fridge. You need to make a list of the equipment you need, from applicators and dispensers to capsule machines, mixing products, and all the products necessary to stock a functional cleanroom. It's not just the quality and cost-effectiveness of the equipment that matters, either. You should also be closely considering the reliability of the supplier that seels it and what kind of service you can expect from them as a customer, including any repairs or warranties that can help you protect your investment.
The Digital Strategy
Partnering with the right health care providers in your area and choosing a good location will play a big role in helping get customers to your doorstep, especially for dispensary and basic OTC sales. However, you are competing with others, including general stores that sell OTC products, for their attention. Rather than having to drop your prices, you should make sure that you're investing the time and money necessary in good digital marketing. Driving more engagement through search engines, social media, and other digital platforms can help you also drive more traffic into your store physically. An active, up-to-date website can help a great deal, too, especially if your customers can make orders through it, a service that is becoming increasingly expected of pharmacies, nowadays.
The Right Staffing Model
Of course, you need to go about the right way of recruiting the staff that you need, ensuring that you have not just the number of staff that you need, but that they bring the qualifications and the good work attitude that's crucial for their role. There are plenty of health care staffing websites that you can look through. For products that don't need to be prescribed, you can also make sure that you have additional shop assistants that don't necessarily have the training of working with pharmaceutical stock. Your staffing is likely to be your highest cost aside from your stock, and you want to make sure that you're getting the help that you need, but that you don't overstaff and end up spending too much.
As mentioned, starting a pharmacy takes a lot of work, not to mention investment. You need to be sure it's what you want to do before you throw yourself into it but, once you get it running right, you can begin to enjoy some serious profit.