Category: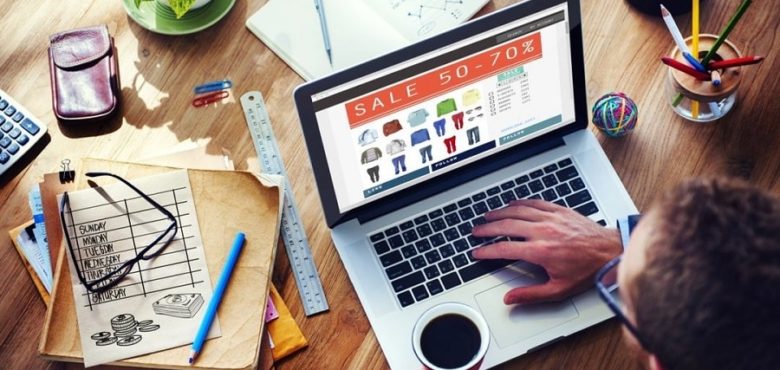 How Can You Take People's Money With Your eCommerce Website?
Taking payments on an eCommerce store can be a complicated game. While many of the platforms that enable you to build a website like this offer basic options, a lot of stores like to have the chance to give their customers options when they are using them. There are loads of different payment methods available in the modern world, and offering as many as possible can be a great way to ensure that your customers are happy with your website. But how exactly can you take people's money with your eCommerce website? Let's find out.
Card Payments
It makes sense to look at regular card payments as the first idea in this post. Card-based online payments are necessary in the modern world, with just about everyone having access to a bank card that they can use online. The bulk of your customers are likely to use this option, and this means that you need to have a secure payment gateway in place that can deal with card transactions. Once you have this in place, you will be able to take card payments with ease, giving you the chance to start taking money from customers.
Bank Transfers
Offering the ability to be paid via bank transfer can be quite complicated for eCommerce websites. This option can often be better for businesses that want to buy things from you, especially if they are making large orders. You will need to have a way to verify the payments that you receive, and this is usually done by asking your customers to add a specific and unique payment reference when they make their order. You should never ship products before you receive the bank transfer.
PayPal
PayPal has been around for quite a long time, and most people trust this business with their money. It is easy to add PayPal payments to most websites, but you have to keep in mind that PayPal takes a customer-first approach when they are dealing with disputes between customers and online stores. This means that you could end up losing money for no reason when you use a method like this, though this shouldn't scare you away. Thankfully, PayPal has been improving its service for many years, and issues with scams and other unfair disputes have largely been stamped out.
Google/Apple Pay
Much like PayPal, Google Pay and Apple Pay have gained a lot of popularity in recent years. With very few scandals surrounding these payment options, it's easy to see that they are safer to use than many of those found online. Much like PayPal, you can add these payment methods to your site with ease, and they will act more like payment gateways than fully-fledged payment systems. This has the benefit of making them cheaper while still retaining their value to your customers.
Bitcoin & Other Cryptocurrencies
Cryptocurrencies have taken the world of finance by storm in recent years, providing an alternative to normal cash that has changed the way that many eCommerce websites operate. While many websites accept Bitcoin, it can be hard to automate a payment process using this type of currency. This means that you will need to rely on manual payments to make this type of option work, and this could present a risk if you want to make sure that you get your money before items are shipped out.
Checks
Checks have long been viewed as an antiquated payment method, but some customers will like to use this option when they don't mind how long it takes for an order to arrive at their door. Much like cryptocurrencies and bank transfers, this will have to be a manual process, and it will take longer than just about any other payment method to go through. This option can be ideal for businesses that accept orders from other companies, as many business accounts still rely on checks.
Cash
Finally, as the last payment method to consider, it's time to think about cash. Cash is only good as a payment method if you allow your customers to pick up their orders from your store or other business property. You can't ask people to mail cash to you, and you won't be able to find a postage provider that can accept payment on delivery for their service. This means that you need to make sure that customers know that they will have to pick their order up if they choose a method like this.
As you can see, you have a lot of options when it comes to taking payments on your website in the modern world. Options like these make it easy to get what you want from your website, but you need to make sure that the options you choose will appeal to your customers.