Category: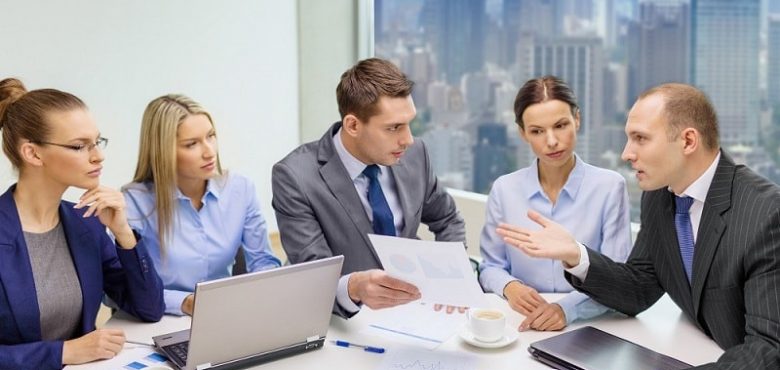 How to Safeguard Your Business From Risk
Running a business can be difficult, but with this guide, you can limit risk while taking steps that will safeguard your future.
Prioritise
The first thing that you need to do is create a risk management plan. This will help you to prioritise risks and threats. It's very easy to do this by making a universal scale, so you can find out how likely something is to happen. If you have any risks that fall into the top category then these should take priority over the others. That being said, if something is low risk, but has the ability to cause catastrophic financial damage, then it should be moved into the highest category. You can eliminate some risk completely, by taking out a life insurance policy for employee staff, as well as taking out disruption insurance.
Limit Liability
If you are a sole proprietor, then you need to do what you can to limit liability. You need to do this by changing to a corporation, or an LLC. When you adopt this kind of structure, the owner of the business will not be liable for the debt of the business or any other liability. If your business is your only source of income then this kind of insurance is imperative, so make sure that you don't overlook this when planning out your risk assessment.
Quality Assurance
If you want your business to succeed, then you need to make sure that you have a good reputation. Customer service is the key to success. Test your products and your services, so you can make sure that everything is of the highest quality. If you can test and analyse what you offer, then this will give you the chance to make the required adjustments. Consider taking things one step further by evaluating your analysing and testing methods.
Limit Customers
If you are just starting your business journey then you need to make sure that you implement rules that help you to limit risk. It may be that you stop customers who have poor credit from taking out finance with your company. Those who have a history of not paying may also need to make a deposit payment before they can access your services. Little things like this can help you to identify the risks associated with poor credit. Just make sure that you have a procedure in place so you can identify poor credit customers, or risk automatically.
Control Growth
If you are selling products or services, then you may be tempted to take risks. This can lead to you getting a bad reputation, which is the last thing you need. One thing you can do is train your team so that they put a focus on quality rather than quantity. If you can do this, then you will be able to avoid declining sales through high-pressure selling tactics. Setting goals for your team is great, but if you set goals that are hard to achieve then this can lead to negative results and unnecessary risk. While innovation is the key to your success, you need to make sure you aren't being too innovative. If your company is always chasing the next big thing or if you are relying on innovation to grow, then hiccups will be inevitable.
Hire the Right People
If you do not hire the right people, then this is a major mistake. It may be that you do not vet your employees properly and that they end up losing you customers. This is the last thing you need because most of the time you won't be aware of issues like this until it is too late. If you want to do something to limit this risk, then one thing you can do is make sure that you hire the right people from the start. You need to ensure that you are always looking at every angle when taking on new team members, such as whether their personalities suit your organization and their experience in general. A high employee turnover rate will put a serious dent in your profit, and it can also expose you to far more financial risk.
So as you can see, a risk assessment is one of the best ways for you to ensure the longevity of your business. If you follow this guide, you will soon find that it is easier than ever for you to limit risk while also making sure that you are not running your business into the ground by not taking the right steps to secure your company.