Category: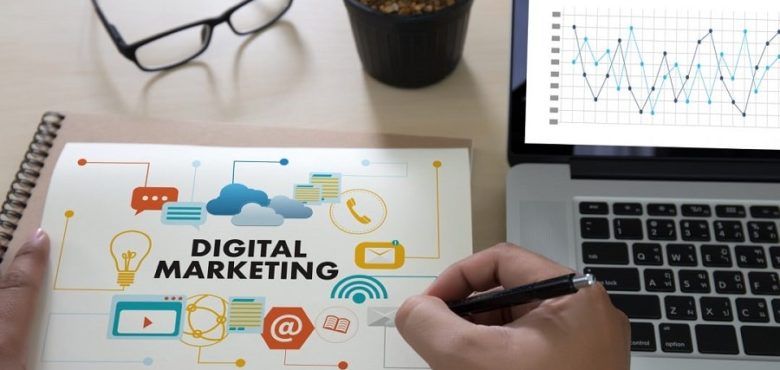 Why You Should Be Making the Most of Digital Marketing
If you own a business or you have a start-up, then digital marketing should now be your best friend. While people are online more than ever before as they have to spend more time at home due to COVID restrictions, they are going online for everything from shopping to socialising; you need to be there too.
This means your business name, your logo, and your services or product should be somehow in their face as they move from website to website. Right now, online advertising is where you need to be spending your money, and here's why.
Your Website Is Your Shop Window
Your website is now one of the most important parts of your business; it is your shop window online. It's even more powerful than your shop window, though, as people can access it 24/7, they can go in and explore and find out as much information as they like in their own time. Your website is the first impression your business makes, and having a user-friendly site that is mobile friendly has never been so important. Your website could make or break the success of any other advertising you do, so make sure you get it right.
People Need to Be Able to Find You
Having a good digital marketing strategy means that all your website efforts won't go to waste. There's no point in creating the most amazing website if no one comes to see it. This is where you need to implement search engine optimization or SEO. An SEO agency can help you to improve where your website comes up on the search engine when people search for particular things that relate to what your business does. Ideally, if you are a cleaning business and someone searches for a cleaning business in your area, you want yours to be the first one at the top of those search results, above your competition. An SEO agency will help you to find out the keywords that people are searching for and what you should include on your website.
Your Customers Are on Social Media
Social media is an excellent place to find your customers as it's highly likely that people who will benefit from your product or service are users of Facebook, Twitter, or Instagram. These social media platforms give your business fantastic opportunities to reach and connect with your target audience and are great places to advertise because there are so many customers active on these platforms. Social media allows you to find out people's location, likes, interests, and social groups, which means that you only send your adverts to those who are relevant. One of the biggest advantages of using advertising on social media is how cheap it is, and you can spend as little or as much as you want to, and if an advert or social post is performing well, then it will tell you and give you the option to capitalise on this by adding more money. Social media is used by people of all ages all over the world, so if you want to find your audience, it's the first place you should look.