Category: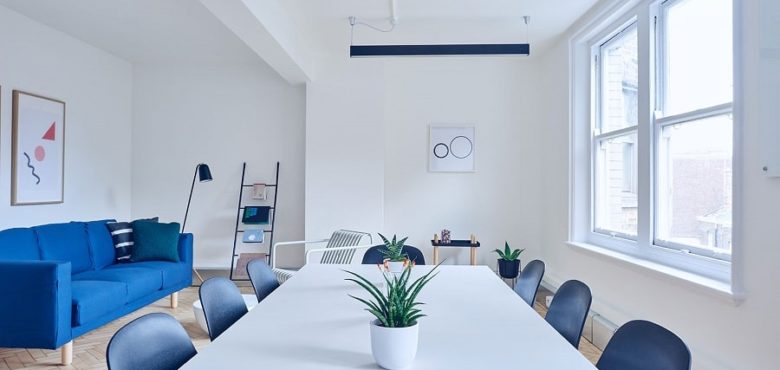 How Do You Make the Office Easier to Clean?
Your office can go through a lot, day by day. Spillages, breakages, the weather outside, etc. All in all, you can be left with a bit of damage and a lot of mess! And as a small business owner, a messy office can really be quite costly.
So, to better make sure you can clean up the office at the end of every day, or that your cleaning team is in and out in a flash, here's a few things to remember. The office doesn't have to be covered in coffee stains with patchy, worn carpet on the floor! There's a lot you can do, even when you're on a budget.
Use Caps on Drinking Cups
It's quite hard to institute a rule amongst the employees about not keeping their drinks on their desks – we like to sip coffees or teas or a bit of water as we work. Having to get up to use the break room every 5 minutes or so is really going to run down productivity!
Which is why it's much better to invest in caps to cover mugs and glasses. In the same way a disposable coffee cup will have a cap to drink out of, you can invest in rubber caps that can be washed at the end of the day and put back into the break room cupboards. Every time an employee wants to sip as they work, they can make their drink and pop one of these on top.
Change Your Flooring
The floor that makes up your office might not be the most clean in the first place, especially if it's a fluffy kind of carpet or hardwood material that has pock marks in it. They're can be all kinds of germs present in materials like these, and they're not easy to sweep or mop down at the end of every working day either!
Which is why it might be time for you to look into some flooring solutions. Get the office recarpeted in a thinner, sturdier material, or even just cover the foundation in smooth, clean concrete. It's a lot easier to keep these surfaces clean, and won't take as long to maintain them either.
Paint the Walls
Paint that's easy to clean means you're covering your walls in something durable and versatile, and is perfect for the business environment. After all, there's going to be a lot of footfall throughout the office day by day, and who knows the kind of grime and grease visitors might bring in from the outside.
So, invest in a redec. They're not too expensive when you just want your walls done! And there's a couple of paint types out there that make sure you can wipe down the walls and keep them clean. You can find a recommendation here.
Making the office easier to clean isn't impossible! There's a lot of little changes you can make here and there, and as a small business, it's a great foundation to build off of.