Category: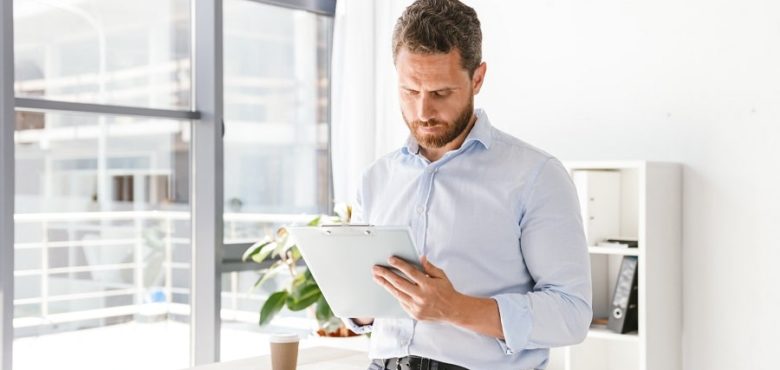 5 Things You Should Invest in for Your Business
Investing in your business can be a daunting task. There are so many things to choose from, and every one of them is essential for your company's success. Budget constraints often make it difficult to know where to start when it comes to investing in your business. That's why we've created this blog post with information on some of the most important investments you should be making for your company!
#1: Quality Office Equipment
The first thing to invest in, and one of the most important investments for your business, is a quality office. You can usually rent an office space or buy property depending on how long you plan to stay at that location. Either way, make sure it has everything you need before signing off on anything! Things like internet access, printers/scanners/copiers (and all their accompanying supplies) are absolutely essential when running a company from home. Make sure you get quotes from different companies so that you can find something affordable without sacrificing too much quality!
A good desk chair is another investment worth making if possible. Not only will this help keep employees comfortable throughout their workday, but standing desks have been shown to increase employee productivity by up to 15%, potentially cutting down on time wasted in meetings or playing solitaire.
Office furniture is another important investment to make for your business; from wooden desks and chairs to ergonomically designed computer keyboards that help reduce the risk of carpal tunnel syndrome, you should ensure that any pieces purchased are designed with comfort and safety in mind!
An office phone system will keep everyone connected. At the same time, an automatic document feeder helps streamline office work by allowing employees to scan multiple documents at once without ever having to leave their seats. Investing in a good printer/scanner can also save money over time as replacing ink cartridges becomes less frequent. Though it's always worth seeking out printers that have been rated highest for low-cost replacement costs so long as doing so doesn't impact quality!
As well as the right office equipment, you also need to think about the office space itself too. Your commercial office space should be able to meet the business's needs and offer your employees everything they need in order to do their jobs properly.
#2: Robust Digital Marketing Strategy
A solid digital marketing strategy is essential for any business – no matter how big or small. It can be challenging to know where to start, but luckily, plenty of online resources can help get you started. Paid search engine optimization (SEO) and paid social media advertising are two great ways to jumpstart your marketing efforts. Paid SEO involves paying a company to help improve your website's rank on search engines, while paid social media advertising allows you to specifically target users based on their interests and demographics.
It's also essential to have a strong presence on all the major social media platforms – Facebook, Twitter, Instagram, etc. Not only will this allow you to reach out to potential customers directly, but it will also allow you to build a strong community of loyal followers who will be willing to help promote your business!
Creating quality blog posts that people want to read is another important part of any digital marketing strategy – not only can this keep readers interested, but it also helps boost search engine rankings as well. A good SEO expert should be able to set up a blogging schedule for you so that new content is consistently being published on a regular basis.
#3: Business Insurance
No matter what industry your business is in, it's always a good idea to have some form of business insurance. This will help protect you and your employees in the event that something goes wrong – from damage to your expensive self contained refrigeration unit, or theft to liability claims. There are many different types of business insurance available, so it's important to do your research and find one that fits your company's needs.
For example, if you own a restaurant, then you'll need to purchase food poisoning insurance in addition to general liability coverage. It's also important to keep in mind that insurance premiums often vary depending on your business's size and risk level. So, if you're just starting out, it's best to err on the side of caution and purchase a policy that's a little more comprehensive than you may end up needing.
#4: Adequate Cybersecurity Measures
In today's world, it's more important than ever to have adequate cybersecurity measures in place for your business. But, unfortunately, hackers are getting increasingly sophisticated and can often gain access to your systems without you even knowing it! There are a number of different ways you can protect your business from cyberattacks, including installing anti-virus software, updating passwords regularly, and using firewalls. It's also essential to educate employees on how to stay safe online and avoid clicking on suspicious links or downloading unknown files.
If you're not sure where to start when it comes to cybersecurity, there are plenty of resources available online. Cybersecurity is an area that requires ongoing vigilance, so be sure to stay up to date on the latest news and best practices so you can ensure your business is protected!
#5: Good Quality Website
Having a good quality website is essential for any business – after all, this is often the first impression potential customers will have of your company! There are a number of things to keep in mind when designing or updating your website, including making sure it's mobile-friendly, using clear and concise language, and including high-quality images.
It's also important to make sure your website loads quickly so that visitors don't get frustrated and leave before they've had a chance to explore what you have to offer. If you're not sure how to design or update your own website, plenty of affordable web design services are available online. Just be sure to do your research and find one that has a good reputation and offers quality customer service.
There are many different things you can invest in for your business to help it grow and succeed. By following the tips outlined in this blog post, you'll be on your way to achieving success!