Category: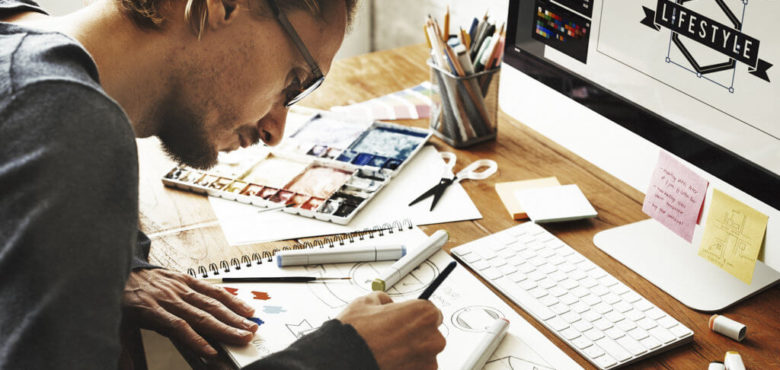 Things to Consider Before Hiring a Graphic Designer
No professional business set up is complete without a great logo. An eye catching and good looking business logo symbolizes professionalism and thoughtfulness.  It signifies to your customers that you take your business seriously and shows your attitude towards customer service in a good light too.
With the rise of the gig economy and the internet it's as easy a few clicks to hire a graphic designer to design a great piece of work for you. However, how do you know what to look for when choosing the right artist for your company? There are a huge range of skilled freelancers on a multitude of websites that you can pick from. Of course you want to choose the best person for the job. Someone that can breathe life into the designs that you had in mind. When there are so many options, it becomes a necessity to filter out potential candidates until you reach the best person for the job. To make sure you find the right designer who meets your expectations we've put together a list of the key traits you should look for a fantastic graphic designer.
Look for Technical Skills
A well skilled graphic designer will have a variety of technical skills up their sleeves. From Adobe programs to HTML and web design, they should be able to tackle all of these with ease. For example, if you're looking for a logo and branding for your website, a great logo designer should have a handle on typography as well as print design, branding and a creative eye. All of these things come into play when creating just the right look and feel for your company.
Take a Look at Their Portfolio
Any graphic designer worth their salt should have a portfolio for you to look at. Looking at the previous projects they've undertaken will give you a good idea of their skill and level of experience. This will allow you to decide if their standard of work matches what you're looking for in your company.
A Creative Eye
A designer should have an artistic eye and know what works and what doesn't. They should be able to create what you are asking for as well as being aware of what is appealing to the eye and what formats work with certain kinds of websites. They should be knowledgeable about the current trends in marketing and design and be able to produce a variety of options for you to choose from.
An Eye for Detail
As well as being highly artistic and creative, your designer needs to have a keen eye for detail. Having to send a piece of artwork back for multiple revisions, is not only a waste of time that you could be using to be productive elsewhere its can also turn out to be a waste of money. Make sure that your designer is taking care ot create your work and is not working on your project as well as quite a few others. Communicate with your designer to ensure they are giving your project the utmost attention it deserves.
Good luck on finding the best graphic designer for your needs!