Category: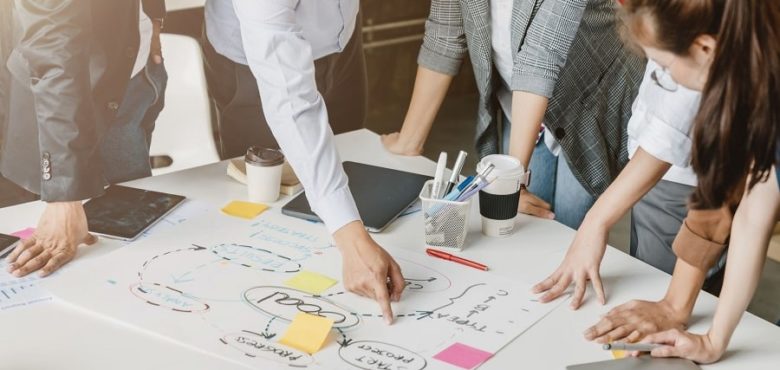 3 Low-Cost Marketing Ideas for Small Businesses
Small businesses often find themselves in a tricky situation. They need to stand out from their competitors, but don't have the budget to advertise their company as much as they might need. There are more than a few low-cost marketing ideas for small businesses that get around this.
By taking advantage of the right strategies, you can maximize your return on marketing spend without needing to throw a lot of money at it. While you'll still need to be smart about your efforts, there shouldn't be anything stopping you from advertising your small business.
Low-Cost Marketing Ideas For Small Businesses: 3 Top Options
1. Branded Clothing
Branded clothing can be an effective way of marketing your business for multiple reasons. Perhaps the most notable is that it gets your brand name, logo, and similar materials in front of people. Getting these done from the likes of Groggy Dog (http://groggydogonline.com/) can be effective, as it ensures the clothing is high-quality.
If you decide to sell your branded clothing, you could even make money out of this. Having employees wear the branded clothing as part of their job can help develop interest while increasing brand visibility.
2. Google My Business Account
If you have a brick-and-mortar premises, then a Google My Business (GMB) account is vital. If potential customers Google something related to your business, having this account lets you show up for local search results. You won't appear in Google Maps without it.
While you'll need to spend time optimizing your GMB account, it'll be more than worth your effort. By taking advantage of this, you should see more people visiting your premises in time. It helps educate potential customers about your products or services while showing them where you are.
You also wouldn't need to pay too much for this, as setting up your GMB profile should be free.
3. Search Engine Optimization
Search engine optimization (SEO) is one of the most low-cost marketing ideas for small businesses to use, as it doesn't involve spending any money on it, unless you hire someone to do it for you. The practice simply entails optimizing your website and its content to rank well on search engines.
Generating backlinks from high-quality and authoritative websites also helps with this. While you'll need to put a bit of work into this, it reaps dividends in the long-term. Once you start ranking well on search engines, you'll see a significant increase in traffic. Should you have also optimized your site for conversions, you'll also see an increase in sales.
The return on investment you see with this can be more than you'd think.
Low-Cost Marketing Ideas for Small Businesses: Wrapping Up
There are quite a few low-cost marketing ideas for small businesses you can choose from. Figuring out what the best strategies for you are may seem difficult, but it doesn't need to be. By understanding your customers, it'll be much easier than expected.
With a bit of effort – and possibly a bit of luck – it'll be more straightforward than you could think.