Category: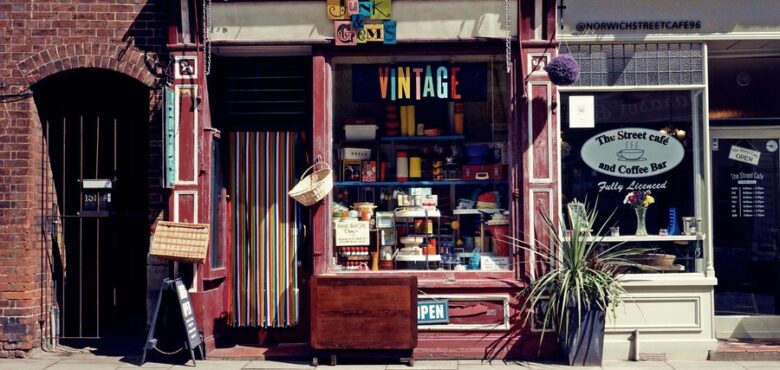 How to Design a Trendy Storefront That Will Increase Sales
When you're opening a new business, the storefront is one of the most important aspects to get right. It's your chance to make an excellent first impression on potential customers and lure them in to learn more about what you have to offer. In addition, a trendy storefront can help increase sales by making your business stand out from the competition. This blog post will discuss some tips for designing a storefront that will help your business succeed!
Go Minimalistic
A clean and minimalistic storefront design is trendy and will make your business look more modern. This type of design is also easy to keep up with, so you won't have to spend a lot of money on upkeep. The minimalistic design is also versatile so that it can be used for a variety of different businesses. When deciding on a minimalistic storefront design, remember the color palette you use. Black and white are always classic choices, but adding a pop of color can also be trendy and eye-catching.
Use Natural Materials
Using natural materials in your storefront design is trending right now. This includes materials like wood, stone, and metal. These materials can add texture and interest to your store's facade. They also make your business look more luxurious and high-end. If you want to use natural materials but don't want to break the bank, you can try using faux versions of them. Faux wood or stone can give you the same look for a fraction of the price.
Incorporate Technology
Incorporating technology into your storefront design is a great way to make it more modern and trendy. You can use digital signage for advertising sales or new products. You can also add interactive elements, such as a tablet that customers can use to browse your product catalog. Wall-mounted TVs are also a popular choice for stores these days. They can be used to play commercials or product videos. When choosing TVs, search for companies that provide the Best value TVs. This will help you save money while still getting a high-quality product. Adding tech features to your storefront will make it more appealing to younger customers who are used to seeing technology in their everyday lives.
Add Some Greenery
A little bit of greenery can go a long way in making your storefront more trendy. Adding some potted plants or hanging vines can add color and life to your store's facade. If you have the space, you could even add a small garden area. This would be especially effective if you sell organic or eco-friendly products. Customers would be able to see that your business is committed to being green. Including greenery in your storefront design is a great way to make it more inviting and appealing to customers.
Keep It Well-Lit
Making sure your storefront is well-lit is essential for two reasons. First, it will make your store more visible to potential customers who are walking or driving by. Second, it will make your store look more inviting and welcoming. Good lighting can make a big difference in how customers perceive your business. If you're not sure how to improve the lighting in your storefront, you can consult with a professional. They will be able to give you advice on the best way to light up your store.
When designing your storefront, keep these tips in mind to create a trendy and inviting space that will help increase sales. A well-designed storefront is essential for any business's success.