Category: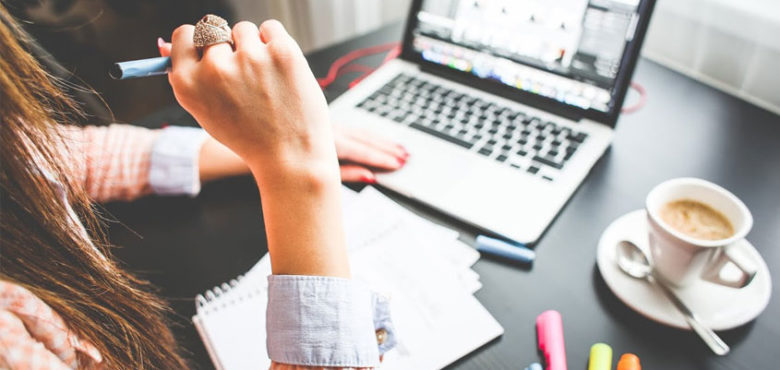 Six Life Hacks for Saving Time When You Freelance
When you're trying to grow a freelance business, it can be challenging to manage your time. Time is money when you work for yourself, and it can be difficult carving out time to focus on your business. Yet for many freelancers, the time they spend on mapping out business processes and investing in their marketing is extremely beneficial. For most, it's essential to grow their client base and see their income increase.
Fortunately, there are ways to outsource core tasks and automate processes to make your life easier. From technology to time management skills, there are multiple ways you can save time as a freelancer.
Here are six life hacks for saving time when you run your own freelance business.
Outsource Your Marketing
Marketing is an essential part of business growth. Yet it can be difficult as a freelancer to spend the time needed to develop your website, or social media. With the help of a Top Marketing Agency, you can get help and support with marketing. Marketing agencies can help you follow up on leads, drive sales, manage your website, and provide reports and insights into your core customer base. It's great if you are marketing-savvy and able to do this yourself. However, if you don't have the time or expertise, then outsourcing your marketing to a team of marketing professionals is a fantastic way to grow your business.
Minimize Distractions
When you're running your own business, your time can get pulled in many different directions. Blocking off time to complete core tasks will help ensure that you minimize distractions. Put your phone in a different room and turn off your emails for blocks off time. Try to ignore everything but the task you're completing for that moment. If you need to keep an eye out for emergency emails or tasks, then set up an inbox rule that files away all emails apart from those from particular clients, or people.
Automate Core Tasks
There are certain tasks that you can automate as a freelancer like invoicing, following up on leads and certain finance tasks. You can do this with the help of customer relationship management (CRM) tools, like NetHunt CRM. CRMs can help you save time by sending out automated emails for core customers and generating financial reporting for you so you can see what your pipeline looks like. Every task you automate can save you hours of time over the course of a year.
Schedule Your Social Media Posts
Social media posting can grow tedious if you have to dedicate time to it every day. But with the help of tools like Buffer, or Hootsuite, you can schedule your social media well in advance. Space posts out every day as suits you. You'll soon find you get back blocks of time in your day to spend on business-critical tasks.
Create a Calming Workspace
It is difficult to be focused if you are working in a messy area. Create a calming and productive workspace to optimize the hours you are currently working. You'll soon find that if you have a clean desk, little background noise, and no distractions, you're able to complete things quicker. It might also help to work in a different location to where you sleep or eat (if possible). This will help ensure that the hours you aren't working are kept separate from your business day.
Take a Break
It might sound counter productive to suggest taking a break as a way of becoming more productive. However, studies suggest that taking a 30 minute break can increase your productivity by as much as 45%. This is proof in itself that stepping away from your desk or workspace for a brief period of time can actually save you time as you'll complete tasks much more efficiently. Spend five minutes every hour looking away from your desk or doing something else, just to break up the amount of screen time you have.
Conclusion
It's inevitable when you embark on freelance work that you might initially be working long hours. However, by automating core tasks, maximizing your productivity, and outsourcing where possible, you will find you get that time back. Some of these ideas might take a small initial investment, but will pay off in the long run when you're able to put the time back into your business. The most important life hack for saving time is to take regular breaks. It's hard to be productive when you're experiencing burnout. If you're really time-stretched, consider that a 30 minute break can help you complete tasks about 45% faster.