Category: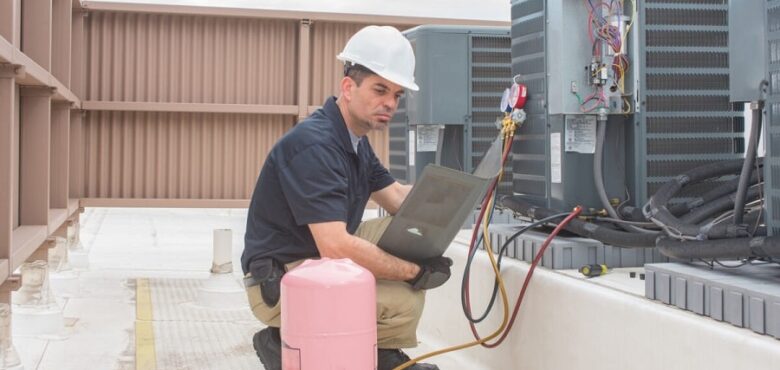 Launching Your HVAC Business in 2022? Check Out These 8 Tips!
The global HVAC (heating, ventilation, and air conditioning) sector is expected to continue growing at an unprecedented rate over the next eight years, reaching a whopping 367.5 billion U.S. dollars by 2030.
If you are looking to open an HVAC business in 2022 and provide specialized services to your community, you might be doing so at an excellent time. Indeed, consumers have never been more interested in optimizing their home's indoor environment or office's air quality.
At the same time, the entire HVAC sector is heading towards an exciting future that sees as protagonists green technologies, renewable energy, and intelligent systems.
While all this makes launching your new small enterprise all the more exciting, you shouldn't forget that the competition has never been fiercer. Check out the tips below to increase your chances of success.
Create a Business Plan
Before you can start working on your business, buying premises, and renting your equipment, you should have a defined business plan in place. A business plan is essential if you are looking for funding to launch your business or interact with local banks.
Indeed, most banks will require a defined, professional, and well-thought-through business plan to grant a business bank account and loans.
Beyond this, a business plan for your HVAC business allows you to keep on track with your value proposition, goal, and budget. Get started today or find the help of an expert business plan writer.
Find a Location and Invest in Equipment
Depending on the kind of business you are planning to launch, you might need to rent or buy a real estate property for your business premises. When doing so, you should consider the following aspects:
Location.
Space.
Budget.
Spaces available.
Your premises and equipment will represent your most significant expenses – at least at first. However, you should never underestimate the impact that your physical location, store, and equipment can have on your brand image and reputation. This is certainly an investment you shouldn't skimp on!
Hire a Specialized Marketing Agency
Once your business is up and running, it is time to make your business more visible and accessible. In this case, the best option is to collaborate with an HVAC marketing agency. Aside from helping you better understand the tools available to your business, there are many benefits of this choice, including:
A specialized agency will already understand the audience.
You can benefit from industry expertise and knowledge.
It can help you promote the values of your business.
An HVAC marketing agency is already familiar with HVAC terms and concepts.
A specialized agency will have an internal network to leverage.
If you are unsure about who your audience is, what channels to use to gain visibility, or what message to send out to your customers, make sure you partner with an expert agency that can help you understand your requirements and goals. And, make sure to find marketing experts who align with your values!
Get the Necessary Certifications
You might have years of experience in the HVAC field – that's great! However, don't forget that it is just as important to get all the necessary certifications and qualifications. Some of these will be relevant to you and your team. However, some others, such as preferred seller awards, will apply to your entire business.
Make sure to apply for the necessary tests and audits that allow your business to build a solid and respected reputation.
Hire (and Train!) a Team
When launching a business, you might be looking to keep costs down. That is why you might be wearing many hats and looking after multiple aspects and departments of your enterprise. While most business owners have faced this situation, you should consider the benefits of finding a team of experts to support your operations.
In this case, you should consider hiring HVAC experts in the area and welcome experienced technicians to your team.
At the same time, it is impossible to ignore that the global shortage of specialized HVAC professionals might make it more challenging for you to find, hire, and develop the right team. If you are unable to find certified or trained professionals, consider opening traineeship and work experience alternatives.
Once the core tasks of your business are taken care of, don't forget that you will also need experts to look after the marketing, IT, cybersecurity, and accountancy departments. In this case, outsourcing solutions might be a valid alternative to keep costs down.
Work on Your Soft Skills – And Continue Learning!
If you are looking to build a successful HVAC business, you will need to master specialized skills and gain the right certifications. However, learning the right soft skills is just as essential. Indeed, you will be covering a customer-facing role, and you might need to work inside people's homes.
Therefore, you should work on your customer service skills and learn how to handle complaints to improve the reputation of your business. For this, training courses, seminars, and teamwork can help – and don't forget to ask for feedback!
Connect With the Local Community
No business can survive alone. And, if you are operating in the HVAC system, your customer base is likely to be local. In this case, it is essential for you to connect and engage with the local community. Some ways to improve your reputation, provide better services to the community, and gain a unique competitive edge include:
Network with others in the industry.
Collaborate with businesses that offer services complementary to yours, including plumbers, technicians, electricians, and construction companies.
Build meaningful relationships with competitors and other businesses in the same sector.
Build relationships with your suppliers and local manufacturers.
Collaborate with and support local initiatives and charitable associations that actively work to improve the community.
Think About Your Business's Future Growth
If you have launched your HVAC business, it is now time to implement a growth strategy and scale up your company. Because the global economy is bouncing back and consumers are always more interested in improving indoor air quality, 2022 might just be the best year to get started on your company's growth plan.