Category: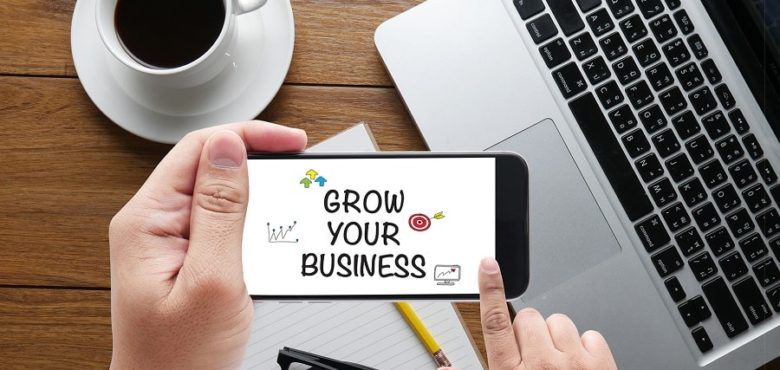 Growing Your Business in 2022: 8 Tips to Reach Your Growth Goals
It is undeniable that the pandemic – and associated restrictions and safety measures – have taken a toll on businesses across the world, especially small enterprises and growing companies.
At the same time, over the past two years, businesses have developed to meet the changing customer needs and demands. From streamlining the manufacturing process to creating supply chains that are more efficient and transparent, businesses embarked on their digital transformation and evolved.
Today, the global market is radically different from the one that existed in the pre-pandemic era. Nonetheless, as we approach a post-pandemic scenario and a new normality, the economy is quickly bouncing back. So, if you have been waiting for the perfect moment to focus on growth and expand your business, 2022 might just be the perfect year. Get started with the tips below.
Decide on a Growth Strategy
While most businesses want to grow and expand, the term "growth" does not mean the same thing for two different companies. And, at the same time, it is impossible to achieve growth goals and measure results without having a precise growth strategy in place.
If you are unsure what the best business goals for your business would be, get started reviewing some tried-and-tested growth models such as the Ansoff Matrix growth model. According to this principle, there are at least four types of expansion strategies. These include:
Market penetration – this refers to growing your business by increasing the sales of existing productions in existing markets. Some tips to do so include acquiring a competitor or changing the pricing strategy.
Market development – this growth strategy refers to increasing the sales of your products in unexplored markets and new customer segments.
Product development – product development refers to a strategy that involves creating new products to sell in existing markets.
Diversification – diversifying your business means creating new products to launch in new markets.
Understanding Scalability
When planning for growth and expansion, it is important to keep in mind that you will want your business to be scalable, agile, and resilient  – and not just large! For a business, being scalable means that sales and operations can be expanded and increased to meet demand without running in much higher costs. In brief, if you can keep your costs down and expand your customer base, you are creating a business that is scalable.
Aside from helping you reduce running costs, focusing on building a scalable business can have some more advantages. Indeed, if your business is easily scalable, it can adapt to the changes in demand and macroeconomic fluctuations without significant losses.
Collect and Use Data
Businesses have never been as reliant on technology as they are today – and for more than a reason. Data and information can help a business streamline production, reduce waste, handle customers, and grow operations. Not using this data can cause your business to lose an important competitive edge.
Luckily, systems such as tailored cloud services and data management systems can help you collect information from the various departments of your company. Thanks to these systems, your managers and authorized personnel can have immediate access to all the necessary data.
Increase Accessibility and Communication
When looking to grow and expand your business, entrepreneurs naturally begin to focus on improving communication and connection with the customers. And, of course, that is important to solidify your brand reputation, improve customer service, and build loyalty.
However, internal communication is just as important, especially when you are expanding your operation, hiring new workers, and introducing new departments.
There are many ways to improve communication within your company. Some of these include:
Invest in team management software
Allow for remote working solutions
Invest in an internal cloud solution for document sharing
Continue focusing on training and development sessions
Don't forget that it is also important for your managers and teams to communicate with you, so make sure to have an open door and actively ask for feedback.
Streamline Your Production – And Cut Down on Waste!
During the first years of your business, you might have focused on cash flow and quality. And, of course, setting consistent quality standards is essential to meet your audience's expectations and build customer loyalty. At the same time, if you are looking to grow your business even further, it is essential to focus on reducing waste.
Today, up to 3% of a brand's production goes to waste, which for some businesses, equals over 100 million units. Whether you are looking to reduce waste to save money or to reduce the environmental impact of your business, it is crucial to streamline your production chain to create a leaner model. Use data, feedback, and monitoring solutions to reduce waste and overproduction.
Consider Outsourcing
Outsourcing services and expertise is vital if you are looking to create a business that is highly scalable, agile, and resilient. Some benefits of outsourcing services instead of hiring a full in-house team include:
You can count on a diverse team of experts coming from a range of backgrounds
You can find support around the clock
Subscription-based services allow you to reduce costs when the demand is limited
You can easily increase or reduce personnel when needed
It is ideal for temporary projects
Some of the departments of your business that might require outsourcing services include IT, cybersecurity, marketing, shipping, and logistics.
Expand Your Team
During the first years of your business, you might have been able to wear many hats and take care of many departments of your company. However, if you are looking to level up your enterprise, you will need the right team members and talents to focus on each aspect of your business.
And, of course, you will need more time to design and execute a strategy. Start hiring today and don't forget that your employees are your greatest asset!
Network and Connect
No business is an island, and if you are looking to implement a long-term growth strategy, you will need to network and connect with people and businesses around you. Some of the most important parties you need to create meaningful relationships with include:
Your competitors
Businesses that offer complementary services to yours
The local community
Local charitable organization
Your suppliers
Start connecting with your community and don't forget about the importance of giving back to the community for business success!