Category: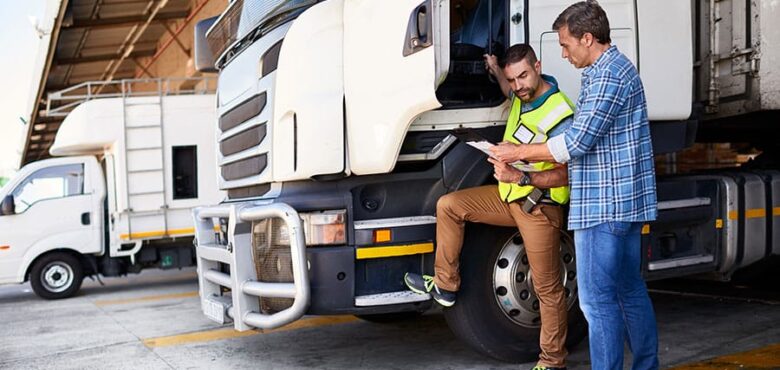 Keeping Your Fleet Drivers Safe on the Job
Keeping your fleet drivers safe will be one of the most important responsibilities you have as a fleet manager. Here are a few shocking statistics:
60,818 people were hurt in crashes that involved trucks and buses
Even though truck drivers, for the most part, drive safely and are amongst some of those with the most road experience, accidents still happen. And when a truck is involved, it is usually severe – for the driver and other road users.
Here are some simple tips that you can implement to ensure that your drivers are as safe as possible as they work.
Regular Truck Maintenance
Having the vehicles checked regularly will mean your fleet are always in the best condition to be driven. A vehicle that is serviced often is less likely to encounter issues while driving and will have a reduced amount of repairs when they are needed. Make sure that the person responsible – either you or the driver – has the vehicle services often. Ensure that the onboarding of new drivers has training on the importance of these checks.
Keeping a precise log of all of the services on a fleet management system will ensure seamlessness in the process.
Encourage your drivers to undertake a range of checked before they embark on a long-distance journey.
Zero Tolerance Mobile Usage
One of the biggest distractions for drivers is their mobile phone. And while it is illegal to use mobile phone and drive when driving, it is tempting to still do it. Have a zero-tolerance policy on using a mobile phone when working in the truck. If it is essential, then it is a good idea to make sure that all fleet drivers have hands-free availability.
Anything that distracts a driver for any amount of time increases the likelihood of being in a crash.
Safety Kit
Just like in a regular car, you can supply the driver with a safety kit. This doesn't have to be expensive but can make a huge difference if they do end up in unfortunate circumstances. In the kit, you can have things like screwdrivers, a flashlight, first aid supplies, reflective triangles flares, pliers, wrench, wire cutters, and scissors.
These can all come in very useful in the event of a crash or the vehicle having problems. Part of the safety for your drivers, and for insurance purposes is a commercial dash cam.
Effective Route Planning
It is important that you plan routes that make the most sense for your drivers—giving them ample time to complete thor journeys and limit any possibilities that they would need to take risks with speed. Investing in GPS vehicle tracking will make sure that you can update your fleet quickly if they should change the route and keep communication open with the client end too.
And finally, provide regular training for your fleet so that they are up to date with the current safety procedures.