Category: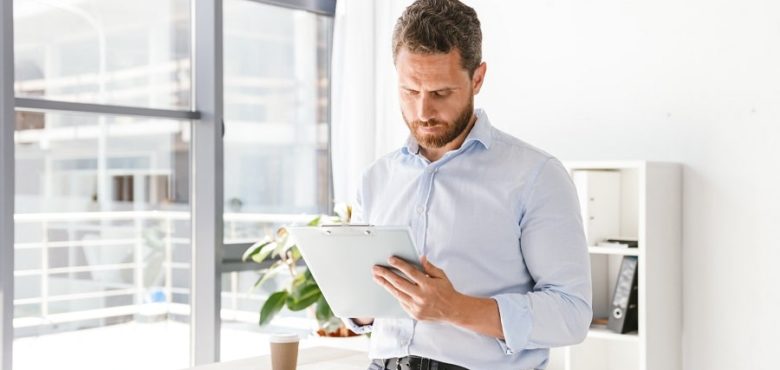 Keeping Your Business Documents Safe
In order to manage a successful small business, it is essential to keep your company's financial documents secure and organized. When you think about it, several kinds of business documents include critical information about your organization, customers, and employees that need additional safeguards – if the wrong people were to get this information, all kinds of issues could arise from sabotage to identity theft.
Even while we would obviously prefer not to worry about problems like theft, loss, and natural disasters, these things actually happen. With that in mind, here are some ways to keep your business documents safe no matter what happens.
Digitize Paper Records
Wet basements that require a sewage cleanup service, faulty file cabinets, and piles of paper are all places where you could put your most critical documents. This is a recipe for disaster in every single one of these circumstances.
If you're still saving documents as physical paper records, your best bet is to convert them to digital format, upload them to the cloud, and continue doing so going forward. That being said, this can be easier said than done. Long-running businesses are likely to have boxes and boxes of accounting records, and even though most of the information is no longer relevant, you may not discover its value till a crisis requires you to look through decades of documents. However, taking the time to digitize things will certainly help you if it's possible, and no matter what, it's something you'll need to do from now on.
Know Where the Copies Are
Some papers, such as vital government files or licenses, need official copies to be prepared by the issuing body. To reduce the amount of time spent looking for official copies, make a list of the places where you can locate copies at the start of your project.
Sometimes you don't realize you need to keep a copy of a document until you're in a scenario where you need it, such as an audit. However, you should always know where these copies are so that if you need them, you don't spend time and money looking for them.
Protect Desktop Records
Your computer is a weak link in your business's financial chain if you store all of your financial records on it. Secure your desktop computer by installing an antivirus software package, limiting access to the hard drives, and regularly backing up all of your key information and folders to an off-site or cloud-based storage place.
Also, when you erase your drives, don't just delete them; instead, format them. Although many data have been erased, they can still be retrieved.
Always Use the Cloud
It is now possible to do all of your financial recordkeeping, accounting, and payroll functions in the cloud utilizing just one app. Such software as a service (SaaS) solutions make it easier to make and maintain track of financial choices.
Protecting your data is a top priority for most cloud-based accounting software. Your company's data will be encrypted in the same way that banks use, with strong passwords and hashing algorithms that keep your offline accounting private. They will also keep their virus security methods up to date on a regular basis.