Category: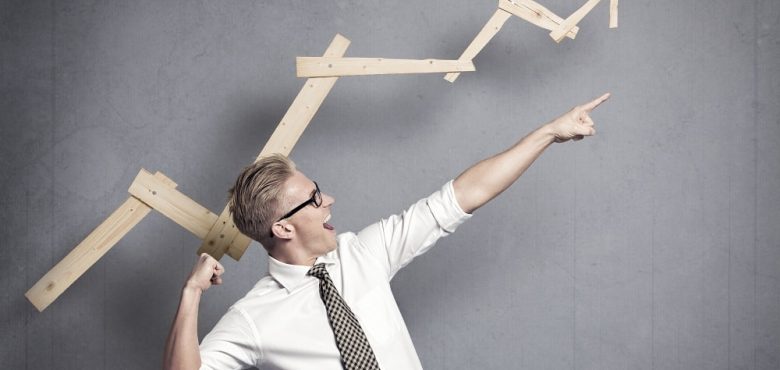 Improving Your Career Prospects in 2020 and Beyond
Trying to develop a bright and positive career path is essential for allowing you to develop success in the future. And there are plenty of unique and interesting things you can do to help you achieve this right now. You need to give some serious thought to the career you would like to do, and this is even more important due to the job insecurity that has accompanied the coronavirus pandemic.
You need to give some thought to the type of career you would like to do going forward, and how best you can get to this point. There are a lot of factors you need to keep in mind here, and it is important to try to have some sort of action plan for the future as well. Here are some of the great ways of being able to improve and enhance your career prospects for 2020 and beyond, and you need to look at these right now.
Decide What You Want to Do
One of the biggest decisions you need to make right now is choosing the career path you want to pursue. There is so much economic uncertainty at this time, and a lot of people are finding themselves facing redundancies. So now is the ideal time to start thinking about a potential career change. Yes, you could always seek the same career with a different company, but you do need to face the possibility that you might have to come up with ways of preparing yourself for a whole new career. This might be a pretty daunting prospect for a lot of people, but it is most definitely something that you have to think about and try to plan for. By making a decision about what you want to do with your life, you can get the first steps in place to help with this.
What Are the Requirements?
When trying to choose your next career path, you need to make sure you do what you can to improve your chances of success, and this means researching the requirements of the job. This is something that you need to take the time to research so that you have a better understanding of the role, and what you need to do to secure the job you want. The great news is that it is so easy these days to find out job requirements, and take steps to work on getting the best outcome. If you're unsure, you can always get in touch with the company you want to work for, and ask them what the requirements and experience levels are. Then you can set up a plan to work toward getting yourself more qualified.
Research the Industry
It is important to have some sort of idea of exactly what you are going to be experiencing if you are seeking a career change. And this means you need to work on taking the right steps to understand and get to know the industry. Research the leading companies in the industry, and visit their websites. Look at what they do well, and consider reaching out to successful individuals within the industry – the worst they can do is ignore you! Make the best decisions here and try to arm yourself with as much knowledge as you can to work on improving your chances of success. This is really important to make sure you get right, and it is certainly something you should be looking to get right as soon as possible.
Don't Be Afraid to Take the Plunge
One of the biggest things that holds people back from excelling in a new career is the fear of the unknown, and it's understandable. Trying your hand at something you may never have done before can be a daunting prospect. But, there are plenty of ways in which you can turn this into an exciting time for you. Doing something completely different can be thrilling, and there are so many different options out there these days. You shouldn't be afraid to take the plunge and try something new; you never know where this might lead, and the benefits you might experience as a result of this. Be bold and brave, and think about taking a chance, it might be the best decision you ever make.
Improve Your Qualifications
Qualifications are very important and you need to make sure you think about the best ways of being able to improve and enhance the qualifications you have. These are so important for giving you more attractive career prospects, as well as making you a more appealing choice for companies to hire. Now, this could be done by boosting your education in the form of an online psychology degree, or it might be a case of taking an online course to get you qualified in a particular area of business. Either way, it is important to try to make sure you improve your qualifications as much as you can, because this is a wonderful way of creating more opportunities for yourself.
Think About the Future
It is also important to consider the future as well, and there are plenty of factors that you need to consider right now. Try to improve the decisions you make about your future career, and this involves considering how the world might change in the future. The simple fact is that COVID-19 doesn't seem to be going anywhere any time soon, and you want to try to make sure you choose a career that is as pandemic proof as possible, if that's achievable. So think hard about the kinds of career paths you can choose that will allow you to come up with the best ways of achieving this right now, and this should be a big focal point for the future that can help shape your career right now.
Start Your Own Business
Starting your own business is one of the popular choices that a lot of people are turning to when it comes to branching out and making positive career decisions. There are a lot of things that play a part in this, and it is important to make the most of your process moving forward right now. Come up with some of the best ideas you can that are going to allow you to make the business better right now. This is so important to keep in mind right now, and there are plenty of ways to launch a successful startup right now. Try to find a niche in the market, and make sure you develop a strong and concise business plan that you can fall back on as much as possible.
Have Side Hustles
Side hustles are also really important as these represent a great way of bringing in additional income that you can make the most of right now. Having a feww side hustles to supplement your income is so important, and there are plenty of ways of achieving this. You need to look at what you can do online to earn more money, and these are options that you can expand upon if you run into issues with your existing job.
You have to make sure you do as much as possible to find the perfect career path for you moving forward. There are a lot of things that play a part in helping with this, and it is important for helping you get the best possible outcome as a business right now. Try to make sure you focus on creating more opportunities for yourself, as well as ensuring you have the knowledge and experience necessary to thrive in your chosen career path.