Category: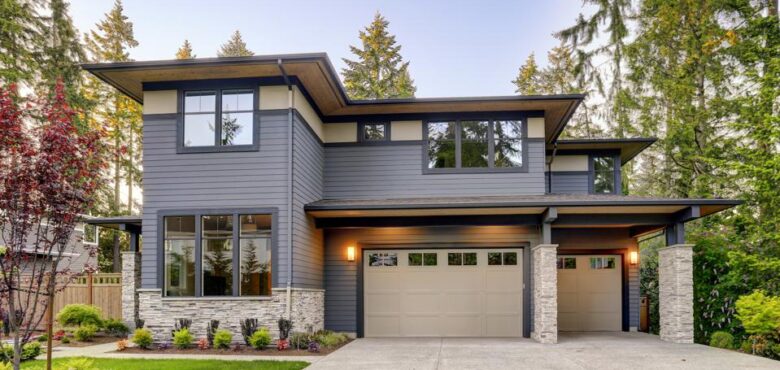 Home Improvements That Could Add Value Before You Sell
When it comes to selling your home, you want to make sure you can get the best possible asking price. That's for good reason because often you are using your home to continue your progress up the property ladder. Your house is definitely going to be more appealing to potential buyers with a little bit of cleaning and sprucing before viewings take place.
Larger projects like converting a garage, loft conversions, and installing a conservatory can also see a large increase in the value of a property. However, it's often the small forgotten things that make the most difference, some you may be surprised by.
Let's have a look at some of them below:
Complete Simple Upgrades and Redecorate
Fixing superior defects in your home is often something that gets left. Most people who are selling their home don't see the point in fixing these issues when they are going to be moving soon anyway. Whereas thy may not be a massive factor in a house sale falling through, having small defects and problems can give the impression that there is a lot of maintenance that needs to be done or that the house is a little bit run down, when in fact, it has been very well looked after. You should make sure you tackle things such as:
Dripping by installing new taps or washers.
Low water pressure by using submersible pumps.
Peeling paint.
Squeaky floor boards, stairs, or doors.
Limescale on the bathroom or kitchen fittings.
Dirty walls near skirtings or door frames.
Badly fitted laminate flooring
Broken or missing lightbulbs
Damp – if the damp is a bigger issue don't try to hide it, this is something that you should always get seen to. It will only appear on any building survey and not make you look like honest sellers.
Redecorating has got to be one of the easiest ways you can improve a house before it is time to sell. Giving your home a quick lick of paint can be done at a relatively low price. Adding fresh paint in neutral colors can help to make your home look freshers, brighter and give it a completely new lease of life, so don't be hasty, and pick up the paintbrush.
Changing Your Front Doors Appearance
The first impression of your home counts, especially when it comes to potential buyers. You need to be sur that the outside of your home is well presented and welcoming. Your front door can say a lot about the inside of your house, therefore you need to ensure viewers are happy when they see it for the first time. If you can't budget for a completely new door, giving it a thorough wash and a new coat of paint can make a world of difference. Don't forget to change the door handles, your house number, or add a number sign too.
Pay Attention to Your Kitchen
You may think that your kitchen is perfect and it doing its job just fine, which it might be for you. However, homeowners can get used to working with what they have got and miss the fact that their kitchen could do with a little bit of TLC. When it comes to selling your home, a kitchen is very often a focal point for a potential buyer. If they can't imagine living with the kitchen you already have then it will be the first thing that they look to get replaced. This doesn't mean you need to get a completely new kitchen if you can't budget for it, there are other easy you can improve it including:
Replacing the worktops.
Adding a new splashback.
Regrouting or retiling.
Painting or replacing the cupboard doors.
Regrouting the flooring or replacing the flooring.
Changin the fittings and fixings
And others.
When you have viewings in your home, make sure the kitchen sides are kept clear and you haven't cooked anything too smelly the night before.
Garden Appeal
A tidy, attractive, well-designed garden can help to add value to a property. It is important that you clear the pathways, cut back any overgrown plants, and trim your borders. The whole idea of a garden is for it to be seen as an extension of your home where you can relax and entertain. Adding in a patio or decking area can make your home appear bigger, especially if you are showing your home in the warmer months as you can leave your doors open.
Make Your Home More Energy Efficient
One thing that has increased in popularity and now finds its way on to many buyer lists of needs is the energy efficiency of a home. Meaning it has now become important for homeowners to make improvements to their home to tick this box. It could be installing solar panels, replacing the windows and doors for new more energy-efficient models, having your cavity walls or attic insulated, or installing the latest smart technologies such as Hive, they will all help to make your home more appealing to any buyer that finds energy efficiency important.
Add a Driveway
You may be surprised to learn that adding a driveway to your home could give you a nice little boost in value. If you already have a driveway have a look at what can be done to improve it. Is it uneven? Cracking? Has little or no gravel left? Covered in weeds? Tackle anything that is going to make it look new and well looked after. You will probably add the most value if you can add a driveway to a home that doesn't have any off-road parking. The ability to be able to park right outside your home can come at a premium, so if you have the space to add in some off-street parking you are very likely to improve your value and appeal of your house.
This guide should give you a good idea of some of the small changes that can be done the increase the value of your home before you sell. Do you have any other ways you can do this? Please share them in the comments below.