Category: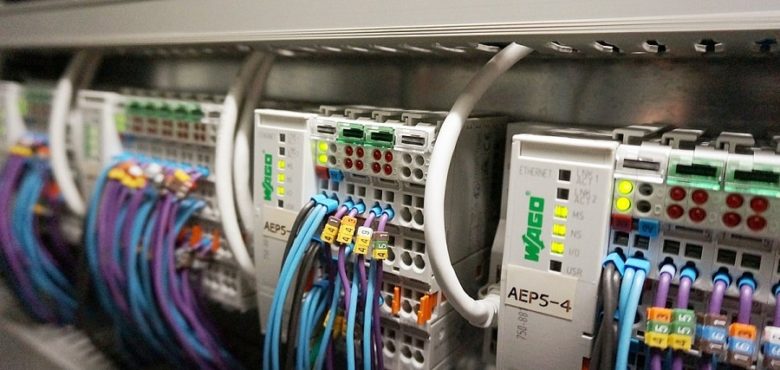 What Can the History of PLCs Teach Us?
PLC stands for Programmable Logic Controller, and it first originated during the 1960s in the USA. This type of digital computer is used for industrial and manufacturing applications such as assembly lines, fault diagnostics, and robotic construction. If your business plans to make something from scratch, or be closely involved in a production process, you may need to use one.
The history of PLCs is a fascinating one. First used within the automotive industry, this technology has since been developed to cover lots of other automation processes. This technology has been significantly developed and refined over time to meet the current standards we see today.
Why Does My Business Need a PLC?
Replacing early relay systems, PLC systems offers far greater responsiveness and flexibility, with far less maintenance required. This can save your business time and money. Manufacturing process design often undergoes lots of smaller modifications, and PLC systems give a good degree of control. You do not need knowledge of advanced computer coding in order to be able to operate the system.
The system itself is capable of making logic-based decisions that can save time and help to make processes more efficient. Older relay-based systems required physical rewiring of large banks of circuits to make a change, but since the development of PLC technology, any changes can be effected using software downloads – a quick and effective way of making program alterations.
How Do I Train My Staff to Use One?
In terms of staff training, the system uses the same technology found in home computers and smartphones, so it is fairly user-friendly with basic training, although the units themselves may look quite different to begin with.
Comprised of a power supply, a Central Processing Unit, input and output cards, and a rack that these elements are placed into, PLCs have revolutionized processes across many industries and can help to drive considerable efficiencies.


Infographic Designed By: History of PLCs