Category: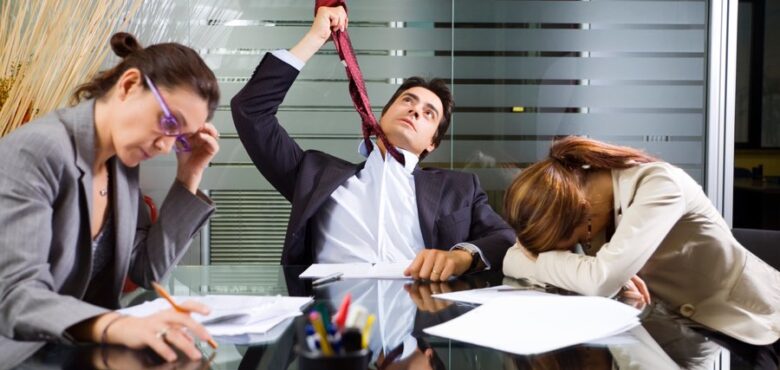 Handling Work Interruptions Like a Boss
Most are going to agree that excellent efficiency is always going to be a key aspect of a company that gets stuff done. But how do you wring out those extra drops of productivity? You don't do it just by pressuring your employees and systematizing their work processes. You also need to take a look at what's interrupting them in the workplace.
We all have to deal with some level of interruption, but if it's become a major issue for your business, here are a few key areas to address.
Getting Distracted
There isn't a worker alive who doesn't deal with distraction to some degree. However, when it gets too good at pulling away your attention, it can get you "out of the zone," and you can have trouble getting back into work mode for some time. This doesn't mean you should be snapping at employees and ordering them back to attention. Instead, you should ask them about any distractions they might suffer and offer the tools to help them deal with them. For instance, site control tools can make sure they're not getting constantly distracted by social media.
The Workload Growing Too Heavy
If members of your team have been intimating towards needing assistance with their work, it might be the case that you have been putting a little too much on their plates. However, it may also be a sign that they're not making use of the tools that can help them manage their work a little. Using to-do list software, for instance, you can teach them about how to better prioritize their work and separate their day into blocks of time, each dedicated to specific tasks. It's just as important to teach them that there are always tasks that can wait a while, as well, so they don't feel the pressure of an urgent workload always bearing down on them.
Keep Your Devices Running Smooth
Not all interruptions are based internally, of course. External factors can prevent your team from getting their work done and, all too often, they come from the tech side of the office. If you have a network of devices in the office, you should also make use of managed IT services. Not only can the right outsourced services help you take care of issues as they arise, but they can take a closer look at IT-related sources of downtime to help prevent them from being such as issue in the future, whether it's an inability to connect to the network, specific devices failing, or otherwise.
Can't Reach Those Files
Many of us are using Cloud technology to store more of our resources online, but if we're not careful with our access controls, it's easy to block off those who might need to use it independently. Make sure that your team is able to access the files that they need with tools like Microsoft teams.
Work interruption isn't a little issue, it can take over an hour out of the individual's day. How many work hours is that you're paying for without seeing any return on your investment?