Category: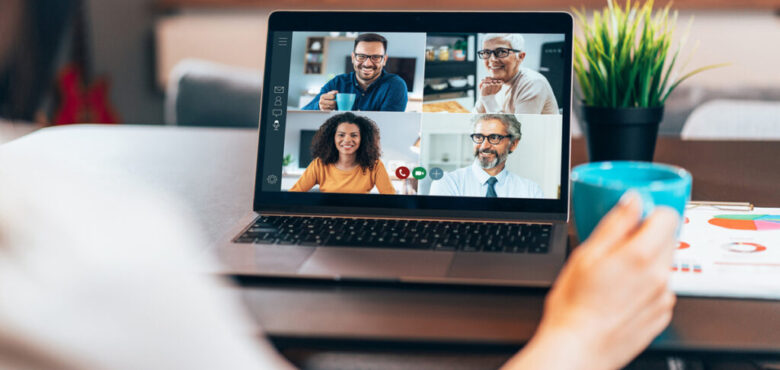 Virtual Onboarding: How to Do It Right
So, you landed on a candidate with a great resume and right amount of experience for the role, a perfect fit for your company culture and a zest for hard work? Sounds like great news! The next thing you do is arrange an interview and hire them. However, a year passes and they move on to another opportunity, and you're left scratching your head.
This scenario is very common nowadays as there are plenty of possibilities even if a person is not really looking for a change at the moment. Here is where good onboarding may make a difference.In order to be prepared, employers and HR managers need to think out a solid onboarding strategy that will smooth out the initial steps of that awesome talented new hire in their company and make it irresistible to leave.
Over COVID-19, HR processes (and most work communication for that matter!) have transferred online. Face-to-face interviews, meetings,impromptu office chats, introductory sessions, team building activities etc. now happen via video conferencing apps and may not pass on the right 'feel' of the messages and company cultures.
Get the Right Tool for the Job
With remote work being the new normal, it has become extremely hard to keep track of progress of employees and projects. Poor productivity can really damage results, revenue and ultimately, the image of a business.
This is where BPM software solutions have come in handy. BPM, or business process management, is a technology created especially for remote teams as well as businesses with hybrid models of operation – when a portion of the workforce is office-based and the rest work from home.
In short, a BPM software sorts workflows around recurring tasks. SaaS BPM, the best BPM solution for small businesses, has one centralised dashboard where all the projects a company works on, sorted by teams/ departments, deadlines and subtasks. It provides transparency within organizations as all roles and responsibilities are visible for everyone involved, so that managers, executives and staff can easily track progress, spot discrepancies and fix them.
How Can BPM Ease Onboarding?
One of the biggest pain for new hires is having to ask superiors questions all the time.It may make them seem unprofessional and feel as if they are wasting time (which may be the case if information is not easily found).
What BPM tools provide as a solution to onboarding struggles is making the whole process simple and fun to complete. New starters can get to know their role, responsibilities and company recurring tasks like team weekly reports by completing a predetermined list of tasks that contain all necessary information and that they get to mark as complete once done with them.
This simplified process makes virtual onboarding way easier and reduces the adjustment time to a minimum, so that newbies can start in productive mode from their first day.
Start the Onboarding Process Early
A common misconception is that onboarding starts from the first work day of the new employee. However, it's important to have a procedure of activities to complete in the period between the candidate accepting the job offer and their first day at work, also known as pre-boarding.
The more the new hire knows before the first day, the more at ease they will be with the rest of the team. Managers, business owners and entrepreneurs can save a lot of time from the first week of onboarding if they get to it a bit earlier.
They could start with a welcoming email, make sure they provide all the login details the new starter would need, send the company 'hackpack' as well as the employee book, and why not schedule a friendly phone/ video call before the start of the first day?
Stay Close, Communicate and Seek Feedback
Onboarding is usually an on-going process. A company may have a set goal of how long it has to take, especially if they've implemented it in a BPM, but managers and team leaders need to make sure they're available later on, too. Virtual onboarding tends to take longer than usual just because it may be more difficult for remote new hires to get involved in the company culture and get up to speed.
Managers and HR need to make sure that they do regular check-in sessions with rookies to answer any queries that may have slipped through the usual onboarding projects. They may involve someone else who directly works with the new person – be it a mentor, project owner or a fellow newbie that has been in the team for a bit longer.
In addition, businesses need to use every opportunity to perfect their onboarding experience and learn from their mistakes. As soon as the new hire has been in the company for a while and seems comfortable with his/ her duties and expectations, managers can get feedback on what they could have done better, and thus, alter that in future.
Final Thoughts
During COVID-19, a lot of companies had to shift to a remote work only model. This brought about a lot of changes and transformations of the way business processes used to be handled. As a result, technology became the main means of communication, team collaboration, project management and HR practices. Keeping a talented new hire is hard enough in a physical office environment. There are a lot of opportunities for career change, salary upgrade and personal growth even if a person is not an active job seeker and happy at their current job. Therefore, employers need to do their best to start the virtual onboarding as early as the candidate accepts the offer and make sure they feel welcome and have all the information they need from the very start. If done right, it could be a start of a fruitful partnership and success for both sides, virtually and face-to-face.