Category: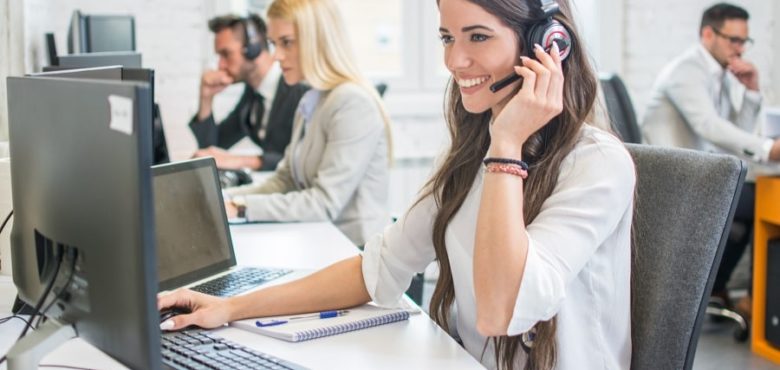 4 Ways to Improve Communication With Your Customers
Communication is the foundation of human interaction and a crucial component of any business. Getting it right can help boost sales, increase brand awareness, and generate new leads.
Contrarily, poor communication can negatively affect your business's reputation, profit margin, and customer loyalty. How do you improve your clients' interactions to cultivate long-term relationships and ultimately grow your business? Keep reading for four ways to do just that.
Take an Omnichannel Approach
The digital era has given businesses the ability to communicate like never before with email, chat apps, social media, and even text messages. That said, laws exist that prohibit unsolicited marketing. According to a blog post on Tatango.com, businesses must fulfill certain conditions and obtain express consent before including customers in any campaigns.
However, taking an omnichannel approach can still be rewarding if done correctly. Not only can you interact with your clients during every stage of a transaction, but you can also handle queries in real-time. Plus, with the vast number of online tools at your disposal, you can set up automatic reminders, receipt messages, marketing campaigns, and more.
While it can be challenging to manage various channels, covering all of your bases can enhance overall customer communication. If you want to make sure that customers are supported through every phase of their purchase journey with your company, you can use a service such as Vizolution to assist you. This will ensure that you reduce customer frustration and makes it more likely that they will complete their purchasing journey. Adequate communication and support are critical to securing sales for your business.
Resolve Issues Timeously
Whether you decide to use social media, email, or telephone, it is vital to address any issues as soon as possible. You will show your customers that you genuinely care about their concerns by responding quickly and efficiently. Even if you are dealing with an unhappy client, be sure to reply to any nasty comments or reviews with empathy and authenticity. If you do not, it could harm your brand's reputation in the long run.
Having a proactive, customer-centric system in place, such as a two-way online channel or a dedicated phone number, will also help establish a sense of trust. Plus, it will pave the way for open and honest communication.
Use Positive and Conversational Language
Naturally, language forms a vital part of communication. It can reinforce understanding, Genuity, and relatability – or do the opposite. According to research by Harvard Business Review, a personal touch is imperative. When you speak as an individual and not part of a team, customers may be more receptive. It might be wise to ditch the scripted, formal language, too, and stick with a conversational and friendly approach instead. The HBR research also suggests using relational words that demonstrate empathy, concern, and care.
Ask Your Customers for Feedback
Your customers are at the heart of your business, so their feedback is invaluable. It shows you what you are doing right, where you can improve, and how your clients feel about your brand. There are numerous ways to collect this information, too. You can send out surveys via email, set up an online form, or even track social media reviews.
By incorporating the above tips into your business practices, you will strengthen your customer relationships and improve your company's communication with them significantly.