Category: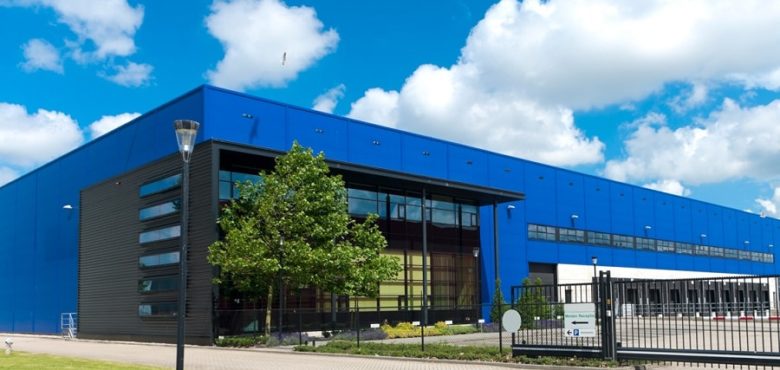 3 Tips to Secure a Commercial Warehouse
As a commercial business owner, you have a lot to think about to keep the lights on from day to day. You have to manage your customer base, employees, inventory, sales and more. You also have to think about the security of your staff and building.
Here are three things to keep in mind while researching the best security camera system for your warehouse.
Understand the Various Camera Options
One of the first and best tips to think about when considering security camera systems for your commercial business is to understand the camera options available. With all the different products on the market, you have a slew of options to choose from when it comes to commercial security.
The most common is a wired 4K system. With this type of system, you have a wired system of cameras pointed in a variety of directions across your commercial business. They will be able to capture contrast, color, movement and more, no matter the setting, with crystal-clear clarity.
Another common and popular option is to go with a Pan-Tilt-Zoom or PTZ camera. This camera can help to get rid of the need to have multiple cameras. These cameras can move left to right, tilt up and down. Some of the models can even do a full 360-degree rotation to allow you to see it all.
Zoom cameras can also help you, especially when something such as inventory is a major concern. With the varifocal zoom cameras, you have the ability to zoom in and out without having to worry about losing the image quality in any way.
Camera Placement Is Key
Once you decide on the cameras, you also want to be thinking about the placement of those cameras. How can you set them up in a strategic way so that you have the coverage that will give you peace of mind? There are some common areas that you want to be sure you have coverage:
Entrances and any open areas
Hallways as well as staircases
Parking lots and perimeters of the building
Areas that contain any type of hazardous materials
When you are placing the cameras, you want to think about these types of locations to be sure you have proper coverage.
Access the Security Cameras From Anywhere
As a business owner, it can be hard to leave the office in the hands of anyone but yourself. Thankfully, new security camera system technology allows you to check in on your business no matter where you are in the world — right from the palm of your hand. With a security camera system app, you should have the ability to check live footage and receive push notifications for any motion activities captured by the cameras, giving you the ability to always be in the know.
Taking security seriously is something you want to keep top of mind as a business owner. As you research how to protect your commercial space, look to popular commercial security camera options. Rely on professionals to assist you with products that work, as well as security camera placement to give you adequate protection. Rest easy with a proper security camera system knowing your business is receiving top-tier protection around the clock.