Category: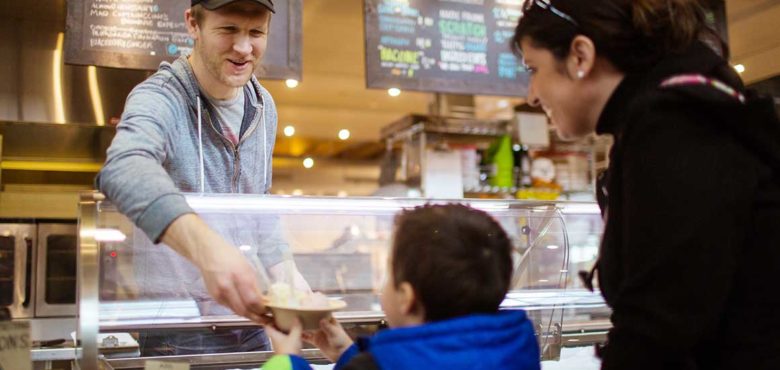 How to Go the Extra Mile for Your Clients
As an entrepreneur, you're reliant on your clients and you want to show them that you have their best interests at heart at each and every turn. But how can you do that? And what does it mean in practical terms to go the extra mile for your clients? Those are important questions and ones we're going to delve into today.
No business can survive if it doesn't have the adequate numbers of customers and clients to sustain it. And you'll only struggle to get your business to where it needs to be if clients aren't happy with the services they receive. Those clients won't come back and they won't recommend your services to others. So read on to find out how you can do the extra mile for them.
See the Client as a Valued Partner
First of all, you should think about how you look at your clients and what they mean to your business. You should try to see them as valued partners rather than anything less than that. You're going to be working together with them to produce the very best results and outcomes for them. That's important and it's a task that should never be underestimated. And in order to complete it, you'll need to be working in coordination and collaboration with your clients.
Make a Point of Responding Quickly
It's up to you to respond quickly when your client contacts you about something. It doesn't matter whether it's something deeply important or simply a quick question. You should make it your duty to respond quickly and show your clients that you're always accessible and ready to answer any questions that they might have. They'll know that you're on the case and ready to help them if you show that you're ready to respond quickly whenever the need to do so arises.
Offer a Custom Service That Addresses Their Needs
It should be one of your most important missions to offer a level of service that addresses their needs directly. If you offer all of your clients and customers a one size fits all solution, they're not going to be happy and that's understandable. If you start to view your clients as individuals with individual needs, you'll go a lot further. Every client is unique and faces a unique set of challenges, so it never really makes sense to offer a service that doesn't take into account their specific needs.
Listen and Understand Their Expectations Early On
When you're first communicating with a client, you should make the effort to first understand all of their needs and expectations before you get to work for them. When you know what they're looking for, you can offer an honest assessment of whether you'll be able to offer what they're looking for. Their expectations matter because these are what they'll measure your services against, so they can't be ignored. And being an active listener will always serve you well.
Engage Past and Existing Clients With a Regular Newsletter
When you're looking to offer more services to clients, you first need to engage them. That's why you should think about creating a newsletter that you can regularly send out to all of your past and existing clients. When you do that, you'll keep your business in the minds of potential future clients. If you're not engaging people, they're not going to remember you or be particularly interested in using your services again in the future.
Never Make a Promise That Can't Be Kept
When you're working with clients, you should be very careful about the promises and commitments you make. If you can't keep promises and you can't stick to the commitments you outline, you'll only end up letting your clients down and that's obviously not what you want to do at all. That's why it makes sense to commit to never making a promise you don't believe you'll be able to keep. It lets your clients down and it's bad for business in the long run too, so it's simply not worth it.
Hand Out Annual Gifts That Carry Meaning and Add Value
Handing out gifts to your clients is an important way in which you can show them that you really do care that you have their interests in mind. It can be something that you do around the holiday period and it can be catered to their interests, even if they're not related to business. For example, baseball schedules from MagnetStreet are very popular, as are other kinds of calendars. These are the kinds of corporate gifts clients often love.
Communicate Authentically
The way in which you communicate with your clients is very important. If you want to keep them on side and keep impressing them, you need to make sure you communicate with them in a way that's clearly authentic. Your clients certainly won't like any signs of inauthenticity and they'll want to see that you're doing everything you can do to be open and honest with them. Be real and speak clearly, even if you have to say something that the client might not be thrilled to hear. They'll appreciate the openness and authenticity at least.
Surprise Them and Over Deliver
As we've already mentioned, it never makes sense to make promises that you have no way of keeping. But you can take the opposite approach. Keep your promises limited, but when it comes to actually delivering on them, try to offer them more. Surprise them by achieving more than you promised them you would. By under promising and over delivering, you'll impress your clients more and their expectations will be exceeded. That's good for them and good for you as they'll be much more likely to spread the word and use your services again in the future.
Keep Customer Needs at the Forefront of What You Do
Whatever you're doing for your clients and whatever work needs to be done, you should always try to approach it with their needs in mind. It's important not to slip into a method of working that places your thoughts and opinions at the centre of decision-making. Everything you do should take into account their specific needs and you should avoid thinking you know better than them what they need. It's about balancing your expertise with their needs and wants. That's how you achieve the best possible outcomes for your clients on a consistent basis.
Always Follow Up
When you've completed the work a client hired you to do, you should be sure to follow up with them in the weeks following the work's completion. That way, you can get a better idea of what they need next, and you can be there to offer those services. If they don't have any further need for your services, they'll at least know that you care enough to check how things are going. And that'll make them more likely to come back to you if they do need any further help in the future.
Create a Comprehensive Customer Support System
Having a system in place that allows you to support your clients in a direct way is important. As an entrepreneur, you can't do it all yourself. And if your team is limited in terms of time and numbers, having processes in place and customer relationship management systems ready to use, you'll make it much easier for your clients to feel supported through each stage of this process. You want to make your clients feel supported and valued at all times, so this is something that you'll definitely want to put in place.
Make an Effort to Be Transparent
Finally, you should take steps to ensure you're always offering your services in a clear and transparent way. Your clients will never like being left in the dark and not being told what's going on. Let them know how things are going, update them regularly and be as transparent as you possibly can be with your services. It's something your clients will certainly recognize and appreciate. A little honesty and openness does go a long way when you're completing work for clients.
Each of the things we've talked about here today is vitally important if you're going to start doing more for your clients and going the extra mile for them. Be sure to take these ideas and put them into practice in a way that suits you and the way in which your business operates.