Category: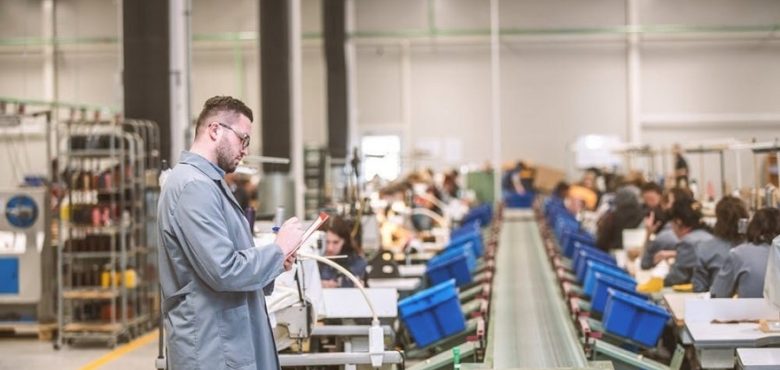 Getting Smarter About Inventory in Manufacturing
Any business that runs its own manufacturing is going to be dealing with a constant inventory of items, whether it's waiting to be used in the production line, or waiting to go out after it has been completed. While improving the efficiency of the line itself is often focused on, here we're going to look at how vital it is to be smarter about your inventory as well.
Ensure a Sharper Supply Chain
The fewer inefficiencies in your supply chain, the fewer inventory problems you are likely to run into. Aside from saving money throughout your supply chain, your choice of suppliers can also help you be more predictable when you receive the goods that you need. This means that you can always make sure that you have the inventory space ready for them. This applies to the goods you are delivering, as well. Not having enough vehicles during times of high production, for instance, can see you have too many products waiting to go out, which can slow your ability to produce more.
Get Specific With Your Storage
It's not the case that any old storage will do for all products or materials. Goods that will spoil if they're not in an area with climate control need to be in a chiller or a refrigerated storage room. Liquids should not be stored in areas where solids are kept but industrial tanks should be considered for them. These tanks can help save the space that multiple individual barrels would and also have less risk of being lost or causing accidents when they're being transported. Know the specific storage needs of every item you store.
Get Ready for Changing Materials
The materials and products that you store may not always be the same. As such, you need to make sure that you have versatile storage spaces ready for them. Heavy-duty steel shelving is an affordable and resilient option when it comes to parts and supplies of all sizes and types. What's more, shelving is much easier to relocate and configure than most other storage arrangements, meaning you can ensure that they're not taking up too much space when they're not in use or can allow for larger or smaller storage spaces.
Inventory Visibility Matters
One of the key issues regarding manufacturing inventory is the ability to identify the goods you need when you need them. Mismanagement due to inventory mixups can prove to be very costly in time. Inventory management systems can help you, by allowing your workers to tag and categorise items when they are loaded into their storage area. Rather than having to look it up, your workers should be able to consult the system, find what they need, and then update the record to reflect when the goods are relocated or removed.
A lot of loss that happens in manufacturing settings comes down to how you manage your inventory. Hopefully, the tips above can help you be much smart about the ways that you're doing just that.