Category: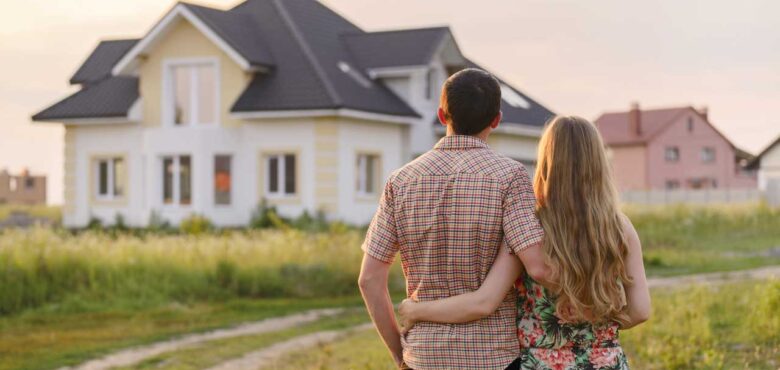 Make Sure You're Getting the Best Deal on Any Property
Whatever the reason you're buying a property, and whatever kind of property you're buying, there's always room to ensure that you're getting the best deal possible. With a little preparation and the right help, you can make sure that you're not paying more than you should or running into issues that see the costs of buying a home skyrocket.
Here, we're going to look at tips to ensure that you get precisely the kind of deal you should in any real estate purchase.
Find Comparable Properties
Information is one of the greatest assets you have when it comes to negotiating on any property. You can find out how reasonable the asking price of a property is by looking at the data on recent sales of comparable properties in the area. When looking at comparable properties, finding one with the same amount of rooms and general square feet in space are going to get you the closest results. If the property is more expensive than larger or nicer properties in the area, it may be an indication of a lot of wiggling room (or a seller who is unreasonable.) Either way, it can inform your approach.
Get to Know the Seller's Particulars
You shouldn't just the information on the location and the property. You should aim to see what information you can get out of the property owner or seller. For instance, if you can get any indication of how long they have had the property on the market, then you can use that. They might be willing to go a good deal lower than the asking price on a property they've had trouble shifting. Similarly, you could ask them why, exactly, they are selling. If they're looking to make a move, themselves, then they may be more inclined to take the quickest reasonable offer so they can go ahead with their lives. If they're selling it purely to make good on investment, there may be less wiggle room.
Time Your Buy Right
Sometimes, you can't wait to buy a home, and you need to get the best deal you can in as little time as you can. However, if you have more time, then be willing to make use of it. The best time to buy a property can differ depending on long-term factors, such as the movements of the market. However, when we're talking about which time of year is the best, then late summer and fall tend to be the best times for a variety of reasons. The markets tend to get very quiet in the winter, meaning that many are nervous to get the property sold before that happens. On the other hand, spring and early summer tend to be the hardest times to get a good deal.
Be Ready to Move Quickly
This option is not available to everyone. However, if you have any means to make yourself ready and able to close a sale quickly after making a deal or even at the point of making that deal, you may find that the seller will be more open to negotiation. Perhaps the riskiest way of doing this is to have the cash on hand by selling another property before the sale. Otherwise, having cash at the ready or having proof of a home loan-preapproval can be other ways to speed up the buying process. Otherwise, if you can meet the timing needs of the seller in general, whether by being flexible or willing to wait for them to get ready for the sale, you can use these as bargaining chips.
Don't Wear Your Heart on Your Sleeve
As much as you may love a property and wish to get the keys as soon as possible, appearing too keen is going to put at a disadvantage almost every time. You don't have to act disinterested or rude about the property, but you should keep your cards close to your chest. Otherwise, if the seller and their estate agent get a whiff of your enthusiasm, they may assume (and perhaps rightly so) that they could convince you to pay more for the property than you normally would. If the property has any flaws, then point them out in a tactful and reasonable way to show them that you still have your reason with you.
Get a Real Estate Agent on Your Side
All of the above tips are going to work a lot better when you have someone with a little more experience on your side. Estate agents aren't just middlemen and middlewomen. They are legit market specialists who can bring an understanding of the negotiation process and an ability to better read the data that helps you make your decisions. As such, your real estate agent should be able to help you get a much better approximation of what a fair market value would be, whether or not the property is being priced appropriately, and whether the offering price you're considering is or is not a good starting point for the negotiations. Of course, you have to choose the right estate agent, which often means being picky and doing your research for the most recommended firms in your area.
Make Sure You Have Representation
Estate agents are not the only third party that you should have on your side. In fact, they do not owe you a legal duty to make sure that negotiations are done solely on your behalf or in your best interest. For that reason alone, you want to make sure you have a good real estate lawyer on your side, as well. Primarily, a real estate lawyer will make sure that the process of transferring money and ownership goes as smoothly as possible. However, they can also make sure that your rights are protected, that you're getting the home you expect at the price you agree upon and that any contract disputes can be resolved legally.
Get the Property Inspected
There's at least one more partner you should have as a member of your team during the home buying process. Aside from estate agents and real estate lawyers, home inspectors can play a crucial role in helping you get a reasonable deal. This job involves inspecting as much of the home as possible to accurately assess its condition and its value. They may not be able to give you a direct price you should put on the home, but they can highlight issues that you might otherwise miss. Equipped with that information, you can put yourself into a better bargaining position. You should never use faults directly as a reason to offer a lower price when negotiating with a seller, as it can be taken for an insult, but it's something to keep in mind that should have weight without having to be outright stated.
Know the Costs Ahead of Time
There are a lot of costs that can come with purchasing a home aside from the cost of the property itself. All of the services above are going to come with a cost. Some of them may take their pay as a cut of the overall agreed-upon price of the sale. Others will require payment up-front, however. Similarly, you need to consider your taxes when purchasing a property as well. Get to know all of the costs you can expect and create a budget to set aside the money you need to pay those costs ahead of time. Otherwise, they can end up eating into the money you would otherwise be able to make a deal with.
Negotiate Reasonably and in Writing
In general, when it comes to buying a previously lived-in home, you won't want to stray too much more than 10% outside of the asking price when it comes to making your offer. Similarly, you don't want to be insulting or too pushy in your offer. People have an attachment to the properties they have lived in and might turn their back on the whole deal if you don't show the property respect. Your line of negotiation needs to not only be reasonable, it needs to be respectful and tactful, as well. To avoid any he-said, she-said cases of going back and forth needlessly, make sure that major negotiations are done through email to keep it nice and formal.
Don't Get Gazumped
This tip will not necessarily reduce the amount you can expect to pay on a property. However, if you're paying a high price for the home, then you should be ready to ask for exclusivity and for them to take the property off the listings once they have accepted your offer. Not every seller will agree, but it can reduce your chances of getting gazumped (having someone else pay less and get the house after your offer has been accepted but not signed on.)
Naturally, the particulars of any property purchase are going to vary greatly, so not all of the tips above will always be applicable. However, they are all going to be worth the time in the vast majority of sales, so don't neglect to follow up on them.