Category: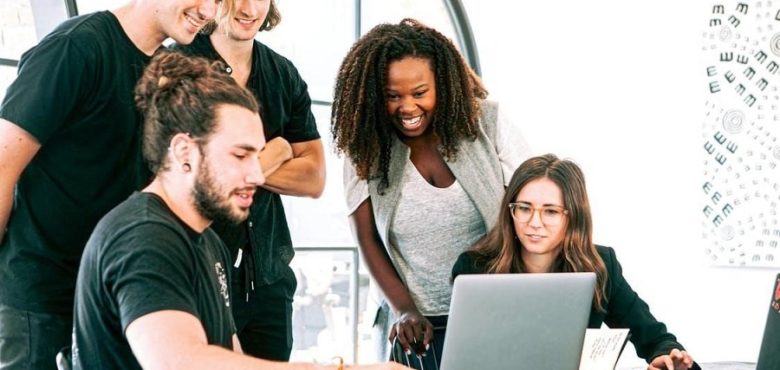 Gentle Ways to Ease Gen Z Employee Interest
Gen Zers look set to account for 36% of our workforce by as early as next year. What's more, this post-millennial generation stands to be the most intuitive generation ever regarding digital business capabilities by 2025. That's a pretty impressive accolade and, in an age where digital matters a great deal, it's long past time managers sat up and paid attention.
Sadly, if you've never aimed your efforts towards Gen Z before, you may struggle to appeal to this age group. Millennials are now a workplace staple, but taking things to the next generation requires a little more concentrated effort. And, that's an effort you need to implement sooner rather than later to enjoy the benefits of these up and coming employees.
The good news is that getting on top here needn't be as complicated as you're expecting. Simply buckle up, let go of your expectations, and take care of the following to see Gen Z employees knocking on your business door next year.
Consider Modern Employee Needs
While some employee needs are universal, others are better tailored to the upcoming generation, and getting on top of these is fundamental. This rule applies from the moment you post a job listing, with Gen Zers typically responding best to online listings and digital interview techniques that appeal to their skill sets. With positions themselves, make sure to cater to the 99% of modern employees (mainly Gen Z) who express a desire to work remotely. These are relatively small changes that you should be considering anyway, and they could just bring our up and coming generation straight to you.
Show Gen Zers How They Could Be of Value
Generation Z isn't in the habit of beating around the bush. Thanks to the instant gratification this generation is used to through tech, individuals want blunt, straightforward explanations of how they can be of value to your business. Fail to explain this, and you'll fail to bring the Z to your team. Get specific with job listings, and explain precise responsibilities at the interview stage. This simple step will help both parties grasp where they stand, as well as proving the undeniable value of any Gen Zer on your team.
Offer Opportunities for Growth
Lastly, remember that Gen Z is an incredibly competitive, forward-thinking bunch. In fact, 41% of this generation intend to become entrepreneurs. That's a whole lot of determination, and it's a skill set that you should highlight by always being sure to encourage growth within the workplace. This means setting out precise career trajectories at interview level and always offering positions with the possibility of progression. More than any generation before them, our Gen Zers are looking for long-term career opportunities that are guaranteed to take them far.
Once you implement these basics, you should find that appealing to Generation Z isn't all that different from reaching out to any other employee. Before you know, you should a modern workplace fit for any tech need the business world throws at you.