Category: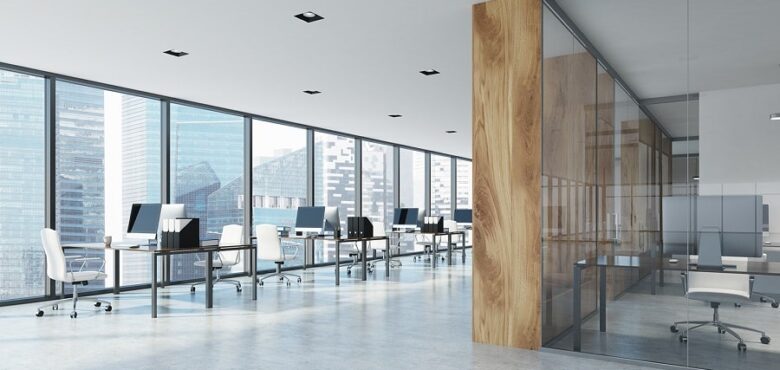 Fitting Out Your Commercial Premises
Running a business means you have to do a lot of decision making. Product development, marketing strategies, web design approvals… the list goes on. But one area you may want to focus on in particular, as staff are returning to commercial premises following a period of remote work during the pandemic, is your office space. You need to make sure that the space is up to scratch for your staff to return to and this entails a lot of decision making on the design front.
Hopefully, some of the focus areas below, and the information provided for each, will help get this venture started off in the right direction for you!
Colour Schemes
Recently, some businesses have tried to incorporate more bright and bold colour schemes in a bid to stand out from the crowd. Positive and bright colours have been used to invoke positive emotions. However, this isn't always what's best for your staff. Bright and bold colours can quickly begin to feel nauseating or overwhelming. Instead, try to stick to more neutral colour palettes on the whole. Good options tend to include white, magnolia or even a light grey. If you want to add some colour to your office space, consider accessories in your branded colours – cushions, tea coasters and more.
Flooring
Next, you need to consider the right type of flooring for your commercial space. All too many first time business owners make the mistake of trying to achieve a luxury feel by decorating their commercial premises in a similar way they would their home – high quality carpets or wooden flooring. However, this isn't really what's best for a commercial space. Bear in mind just how much footfall is going to pass over the flooring in your workplace on a daily basis. You need flooring that is going to be hardwearing and stand the test of time. Otherwise, it will simply look worn out pretty quickly. Good flooring options include hardy carpets. Alternatively, if you're fitting out a space where spills could be likely, you may want to try out poured rubber safety flooring.
Lighting
Ideally, your office space should be flooded with natural light. This increases productivity and can help regulate your staff members' circadian rhythms. But there are always going to be times when the weather is grey or when staff want to stay later to work into the evening. This can result in your office space being quite dark during the winter months. Look into various different types of lighting solutions, from high quality office lights that mimic natural light to individual desk lamps that allow staff to control light in their personal space.
Sure, these are just a few areas of focus, but each can contribute a lot to your office space, creating a more appealing, inviting and positive space for your staff to work in. Each change will also benefit clients and customers visiting the space too. So, why not give a few a try? It's more than worth the effort and investment.