Category: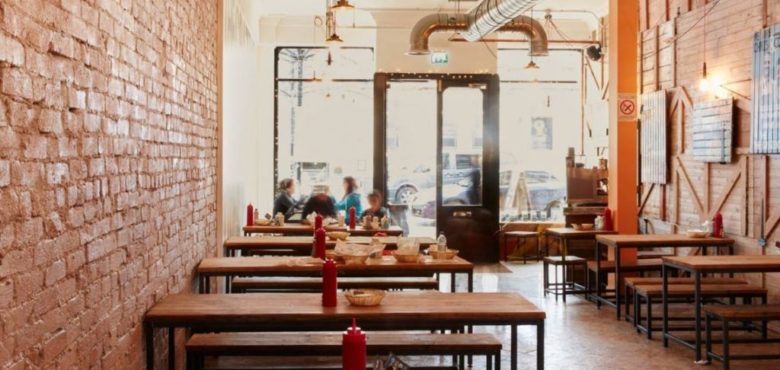 How to Find the First Customers for Your Restaurant Business
The restaurant industry is one of the hardest sectors for new business owners. So many new restaurants struggle to make it past their first year and even those that do are not guaranteed to succeed. Once you get the ball rolling and you start getting some people through the door, it's a lot easier.
When people pass by and see that you have some tables full, they're more likely to come in. But if the place is empty, they'll be put off. The real challenge is getting those first customers through the door to really kick things off. If you are starting a restaurant business of your own, these are the best ways to market it and get your first customers.
Set up a Website
The first thing that you need to do is set up a website. That way, if people are searching for restaurants in the local area, they'll come across you. If you want to build a good website, you need to keep a few things in mind. Firstly, it needs to be well designed and easy to use. You don't want to make it hard for people when they visit the site. Secondly, it needs to have the relevant information there and it needs to be quick to find. On a restaurant website, there are three main pieces of information that you need; the menu, the contact details, and the address. There are so many bad restaurant websites that spend so long talking about the story of the restaurant and don't even include a menu or details on how to book a table. The story behind the food does connect well with certain customers, but that should always come second to the actual menu.
Offer Discounts
If you are going to convince people to skip their favorite restaurant and try something new, you need to give them a bit of an incentive, that's why discounts are so good. You should send out some gift card mailers to people in the surrounding area. That will let people know that you are there, and the discount will encourage them to come down and try the restaurant out. If you have certain days that are slow, you could limit the discount to those days only, so you can start filling the restaurant every day.
Encourage Reviews
Reviews are more important than ever in the restaurant business and most people will check sites like Tripadvisor before going anywhere. If you have a lot of good reviews, you'll get a lot more customers through the door. But if you don't really have any reviews, it will put people off. That's why you need to encourage your diners to leave reviews as much as possible. You should always get servers to remind people at the end of their meal and make sure that customer service is always up to scratch. You could even offer a small discount on a return visit if people leave a review.
Getting your first customers is always tough, but once you get a few people through the door, things should snowball and your restaurant will be a success.