Category: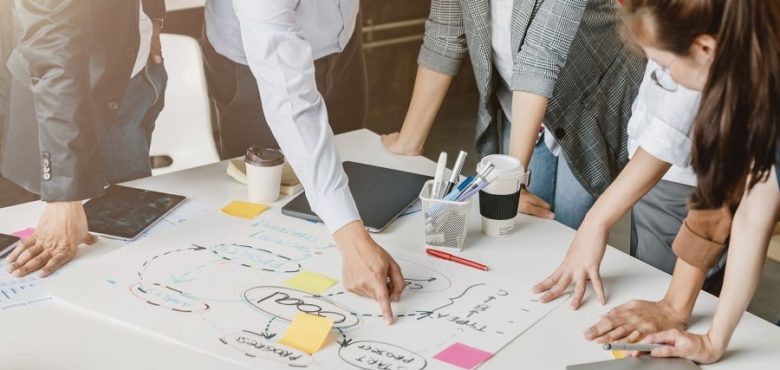 How to Market Your Startup: 5 Best Ways to Get Started
When you're starting a business venture, it can feel like you're walking through a minefield. You have to figure out what type of business you want to start and how to get people to recognize your brand. But with so many options, how do you know which strategy will work best for your venture? Startup marketing is complicated. 
There are so many factors involved from the software you use to the community that supports it. It's essential that you have a firm grasp on different marketing techniques before jumping into the deep end of online market research or social media promotion. 
In this blog post, we'll be discussing 10 useful tips on how to market your startup successfully so that people take notice and want to learn more about what it has to offer.
1. Build a Brand So People Know Who You Are
The first thing you need to do is to start building your brand. When you're starting a business, it's essential that people know who you are and what you stand for. The best way to begin building a brand is to start by creating a logo. A logo plays a large role in branding your business, so choose one that best represents your company's name, look, and personality. 
You can also use social media marketing to expand your brand's reach and visibility. Post regularly to your social media accounts, and create catchy, engaging content. If possible, choose a social media platform that aligns with your target audience, such as Instagram or Twitter. 
Next, take advantage of viral posts and engage with your audience. You can also create a company blog with helpful articles and reviews.
2. Research Shows that Brands Eventually Reach Out to Their Customers
When you're starting your business, you have to be prepared for the possibility that it could fail. This is why you need to be prepared to reach out to your target audience. It's important that you're building a brand that people recognize, and that means that you need to reach out to potential customers. It's important to conduct research to find out who your potential customers are, what they like, and what they want. When you know who your audience is, you'll be able to start creating content that directly targets their needs and interests.
3. Make Sure Your Business Is on Every Platform People Use
When it comes to marketing your business, you need to make sure that you're on every platform people use. The best way to do this is to start with SEO, which stands for Search Engine Optimization. When you begin your journey towards SEO, make sure you're taking advantage of all of the tools available, such as social media accounts, content, and so on. You can also use a software to help with your SEO efforts, such as SEMrush or Ahrefs. With the right SEO strategy, you can make sure that your website is ranked at the top of Google's search results. 
4. Don't Forget About Video Marketing as a Tool to Grow Your Audience
When it comes to marketing your startup, you have to think outside of the box. When most people think of marketing, they think of traditional forms of advertisement, such as billboards or radio ads. But these are becoming outdated and expensive, while videos are cheap and effective. 
If you're looking for an effective way to grow your business, video marketing is a great way to go. With videos, you don't need to worry about creating new content that your audience might get bored of. YouTube is packed full of different topics and genres, so it's easy to stand out from the crowd. You can also create custom videos designed to help beginners easily understand how your product works. 
See how it works, and if it performs well, then you can consider making the jump to the TV screen when your budget allows for ads. Marketing is a never ending rabbit hole of questions and refinements – so don't worry when you find yourself worrying over things like "are regular people or actors more effective in tv ads?". It's all part of the learning process, and you will get your brand to where it needs to be over time.
5. Involve People in Your Company Culture and Mission
If you want people to notice your business, you have to involve your audience. This means that you have to create content that is relevant to your followers and incorporate them into your brand. By having a company culture and mission, you can begin to build a community of loyal followers. When you're building a company culture and mission, you have to think about what your brand stands for. This is important because it helps you determine what your brand represents. Once you've determined what your brand represents, you can begin to think of ways to incorporate your audience into your company culture. You can do this by creating polls or surveys to see what your audience wants. You can also create challenges with your audience members.
Conclusion
Marketing your startup is an important part of the process, but it can be difficult to figure out what to do. The more information you have, the better your chances of creating successful campaigns. The tips and tricks outlined in this article will help you get started. Start building a brand for your business and use SEO to make sure your company is seen as much as possible. Don't forget about video marketing as a tool to grow your audience and understand what your followers want.